20KW solar power system 3 phase for factory use
2018-08-08 TANFON engineer went to Thailand for installing TSP20KW solar power system, which system is used for our customer's factory electricity power supply.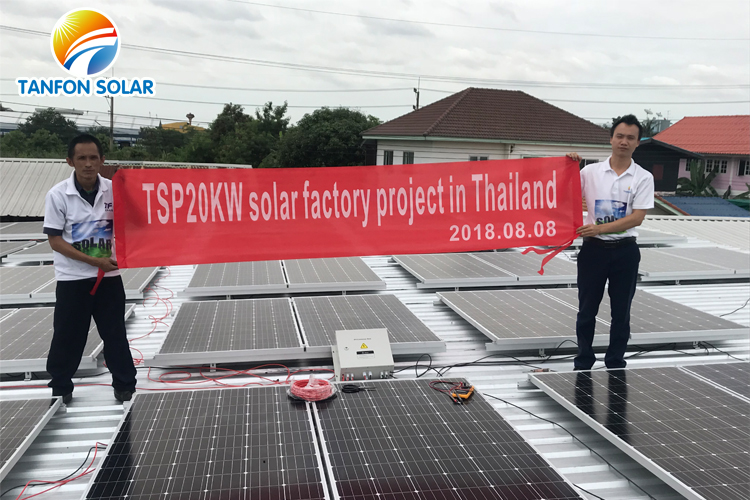 The Inverter and batteries are installed in the main switch of the three-phase government's electric input, which is convenient for connection and working.
Use 2 pieces circuit breakers of three-phase high-power, and 4 pieces 1P 63A circuit breakers, and 16-square copper wire and battery connection terminals.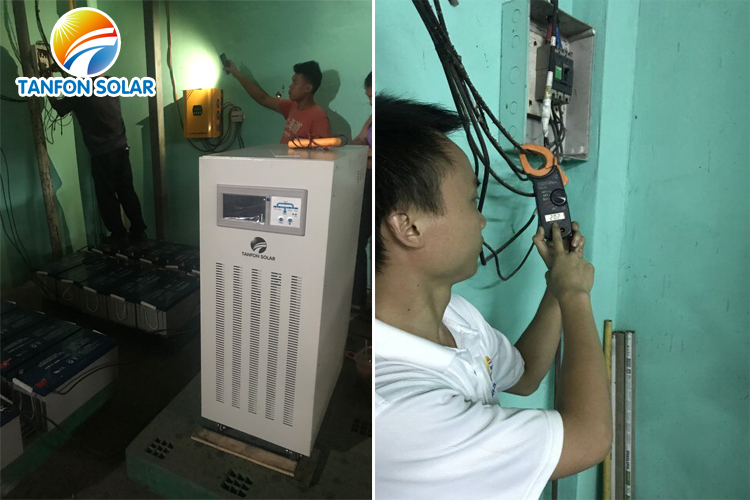 The electrician requested by the customer is very dedicated, and the switching of the mains complementary system is easy to install.
The system connection is a single power supply system, that is, the mains supply is not connected to the inverter bypass and charging work, directly with the load output line and the solar system output line as the switching point, the solar system works, there is no need for the mains work, when no sunshine ,will use city power working automatically
The power of the local three-phase system, the project of the factory is directly used as the neutral line, so there is no separate neutral line, the bypass can be loaded.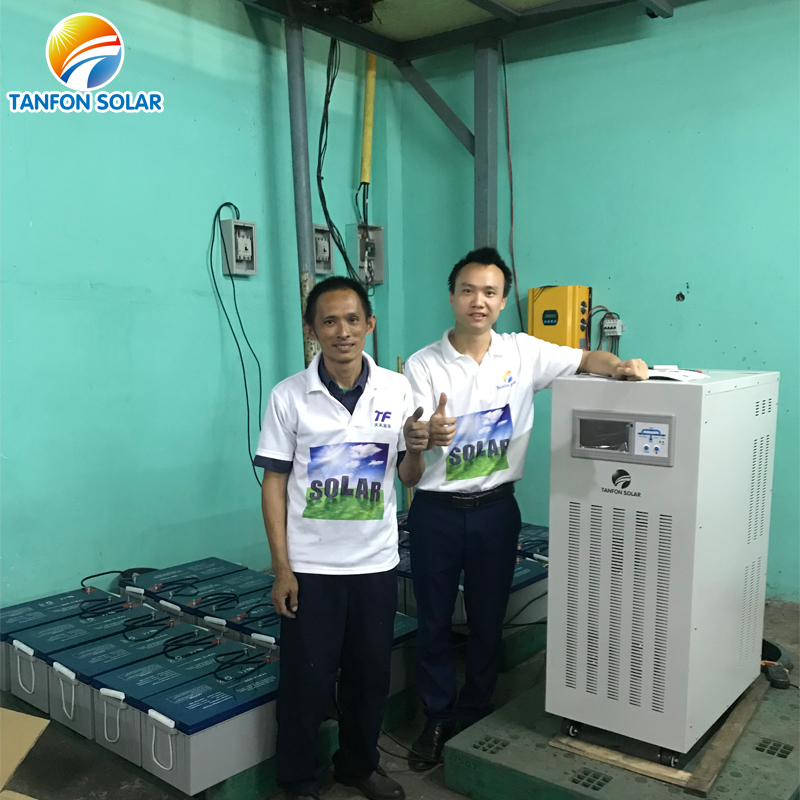 All loads at the customer's factory are of single-phase load and three phase load work together .
The load detection power is 20A, 17A, 14A. For three-phase power, it means that the peak power will occasionally be overloaded. When the air conditioner works, the data from the inverter can be seen to be the highest single-phase point return overload. After the machine is working 5-- After 10 minutes, the alarm is overloaded to shutdown, and the operation is automatically restarted 2 minutes after shutdown.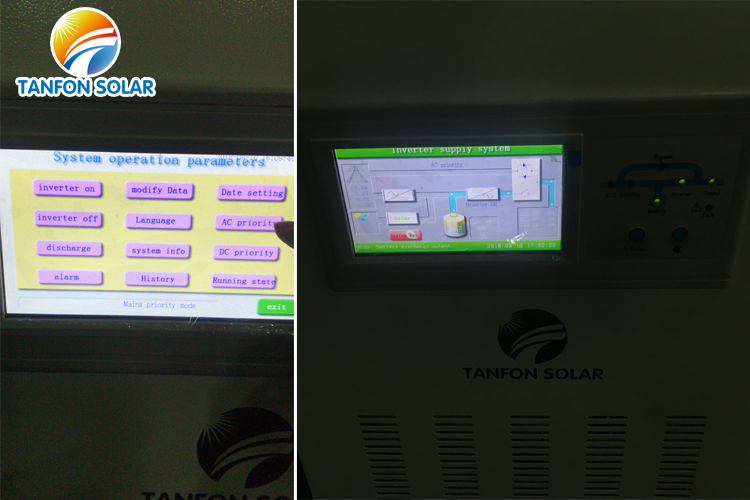 There was no overload after turning off an air conditioner.(so if three phase inverter take the single phase load ,Let load balance)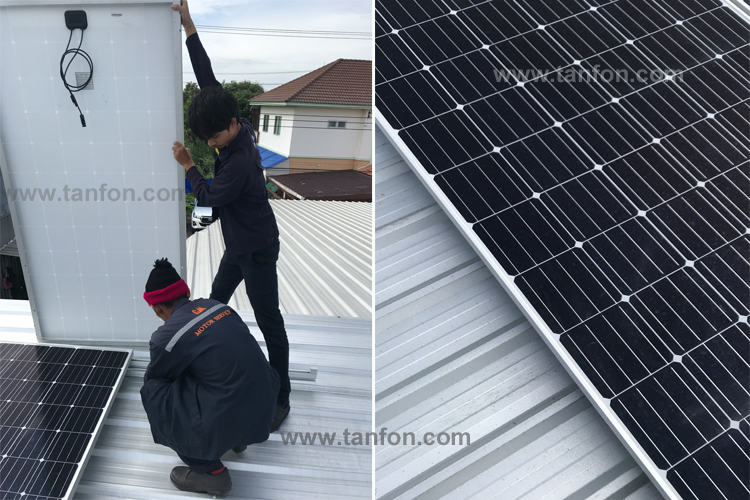 The above is our TANFON installation working report of the Thailand 20KW solar power system.