Spain's EDP Renewables (EDPR), the world's fourth-largest renewable energy developer, said a few days ago that it plans to invest $10 billion to build an industry-leading clean energy hub in Singapore by 2030, according to foreign media reports. These investments are in line with the company's overall strategy in the Asia-Pacific market, with Singapore being the world's fastest growing renewable energy market, accounting for 55% of new global renewable energy capacity by 2030, with PV systems accounting for 65% of its growth.
In addition, the company spent US$1.1 billion to acquire Singapore-based PV developer Sunseap, and announced that it had met all the conditions of an agreement to acquire a 91% stake in Sunseap reached in November last year. Sunseap is the largest distributed photovoltaic operator and the fourth largest photovoltaic operator in Southeast Asia.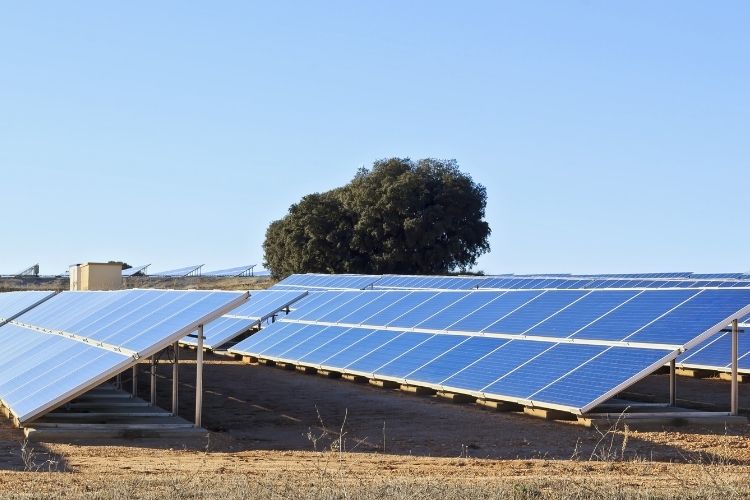 The acquisition enables EDPR to ensure that its market reach is truly global and meets the needs of its growing global customer base, while diversifying sources of business growth and allowing access to a more high-quality regulatory system and resource environment.
The acquisition will enhance synergy potential driven by EDPR's scale and utility-scale expertise, Sunseap's regional knowledge and strong DG track record. The founders of Sunseap will be members of EDPR's executive team leading the business in the region following the acquisition.
EDPR and Sunseap will develop and deploy a large number of renewable energy projects in the Asia-Pacific region, especially photovoltaic and wind power projects. There will also be more cooperation opportunities in the development of projects such as energy storage systems and green hydrogen. EDPR has now entered a market where 120 GW of renewable energy capacity is deployed annually, accounting for approximately 75% of the expected global growth (2020-2030).
Completion of the transaction will allow EDPR to establish its headquarters in the Asia-Pacific region through the acquisition of Sunseap, and to have a large portfolio of nearly 10GW of renewable energy projects in various stages of development and 600 projects in nine countries. An experienced team of multiple employees.
In Singapore, efforts to make renewable energy accessible to households and businesses gained momentum with the launch of the Singapore Green Plan 2030, which aims to achieve a zero-carbon future.
Miguel Stilwelld' Andrade, CEO of EDPR, said: "Sunseap will complement EDPR's expertise and development experience to better drive the energy transition and as a key engine of growth and green jobs, and to contribute to Singapore's clean energy ecosystem."
Pedro Vasconcelos, Chief Operating Officer, Asia Pacific, EDPR, said: "We are very pleased with this agreement with Sunseap. Asia Pacific is a strategic market for EDPR's global goals, with high demand and growth potential in renewable energy. Acquisition Sunseap will undoubtedly be a key business growth lever for EDPR, and developing the renewable energy market in the region will in turn drive the local economy."
Frank Phuan, co-founder of Sunseap, said: "This is a major milestone for Sunseap, our mission to decarbonize and bring affordable clean energy to everyone. With EDPR's economic strength in renewable energy and With this expertise, Sunseap will be able to accelerate growth plans and revolutionize the energy landscape in the region, as well as develop the next generation of talent in the industry."
The Singapore Economic Development Board (EDB), which aims to strengthen Singapore's position as a global hub for business, innovation and talent, has played a key role in fostering collaboration between the two parties.
Jacqueline Poh, General Manager, Economic Development Board (EDB), Singapore, said: "Renewable energy is critical to achieving net-zero emissions targets in Singapore and the Asia-Pacific region. Sunseap captures the innovation and new business models driving rooftop PV and offshore floating PV. EDPR's investment in Sunseap will enable Singapore to accelerate the region's energy transition through renewable energy project development, green finance and carbon trading, while also creating new jobs for Singapore in the PV and wind energy value chain."
The demand for renewable energy in the Asia-Pacific region continues to surge, mainly due to a significant increase in projects being developed in China, India and Australia. Investment in renewable energy in the region could double to $1.3 trillion by 2030, according to a forecast by global energy research and advisory firm Wood Mackenzie.