South Africa solar market 6000w pv panel roof mounting home power system
South Africa solar market
South Africa's Science and Industry Research Council (CSIR) Energy Center has released an independent study showing that South Africa should optimize its energy structure, mainly developing solar, wind and natural gas, between 2016 and 2040. South Africa receives more than 2,500 hours of sunlight throughout the year, more than twice as much as most parts of Europe. At present, South Africa has realized the environment and cost-effectiveness of clean energy, and has great potential market in the future.
How to install the home solar power system? Video guiding as follow:
Our 6kw solar system in South Africa
Our client bought the 6kw solar system for his home use.
The detailed configuration is:
20pcs 330w poly solar panel
1pc H6T/96V PV combiner
1pc SC6KW solar hybrid inverter
8pcs 12V/200AH gel battery
Solar panel bracket
Pv cables and battery cables.
6kw 96V DC input to 220V AC out home solar energy system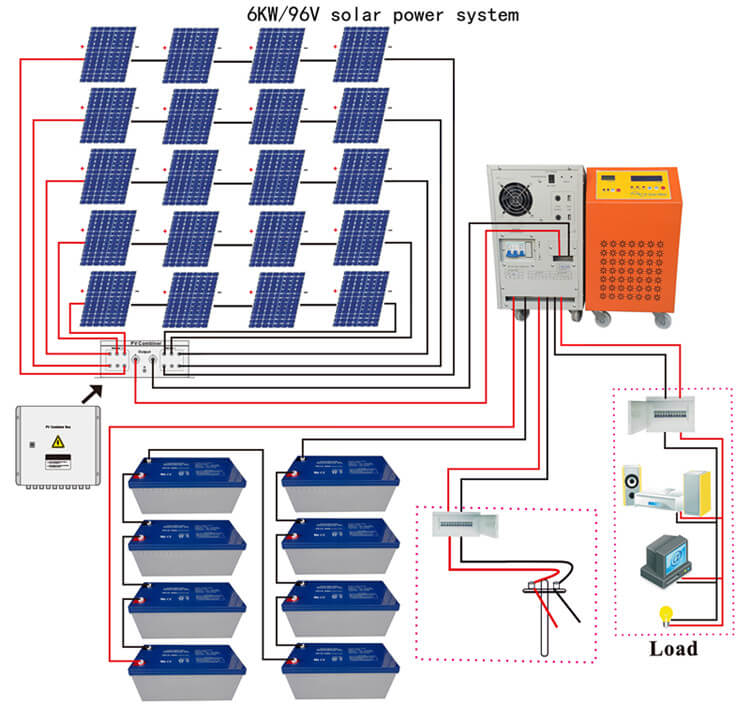 To supply his home use: 8pcs lights, 2pcs computers, 1pc refrigerator, 1pc washing machine, 1pc water pump, 1pc microwave, 1pc color TV, 1pc printer,etc.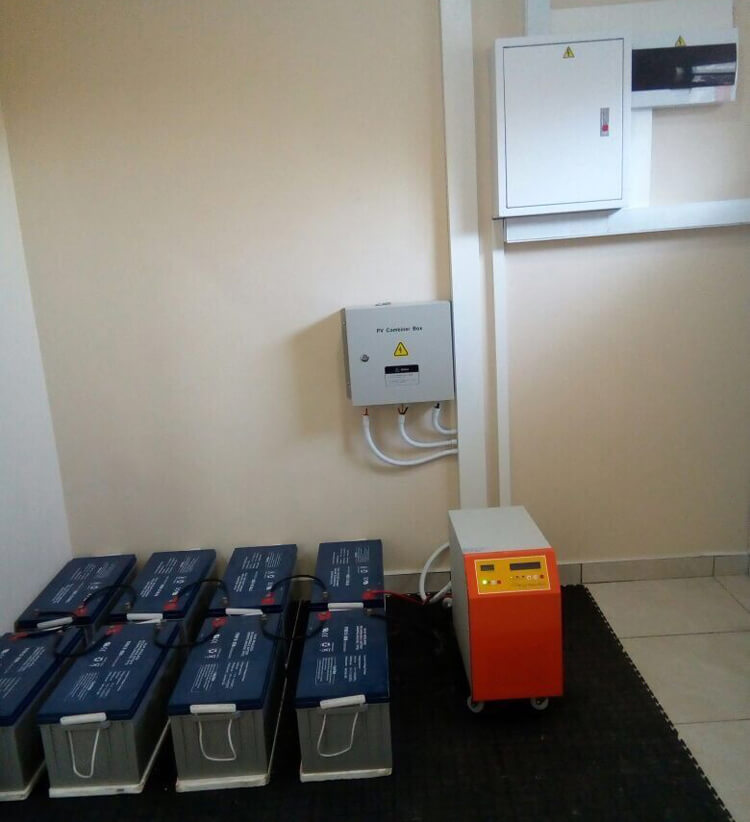 Before supplying the suitable solar system to our client, he told me that roof area is only about 40sqm. The panels size of our regular design is more than it. So we adjusted the configuration using 20pcs bigger power 330w solar panels. And suggested the panel rack that could reach out the roof, which helps him save much space.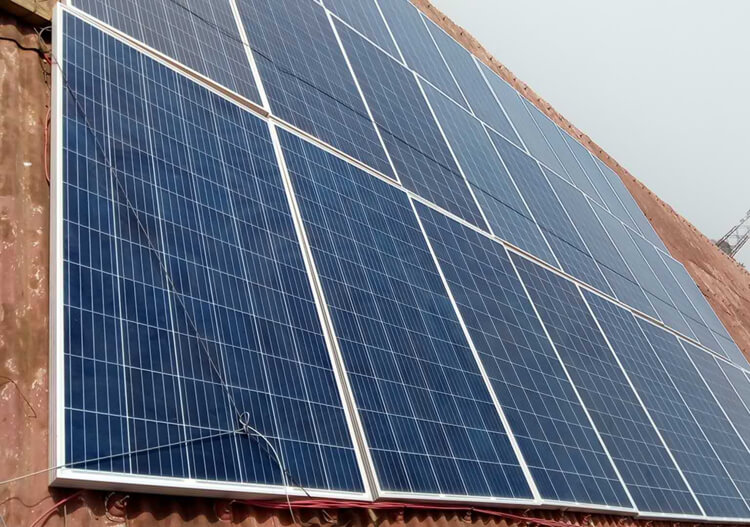 Now the system works well. And help our customer save almost 90% electricity bill.
Where can buy inverter solar panel system complete kits for your home?
China supplier TANFON here service for you any time. Contact us, let's discuss the next home solar system for you.