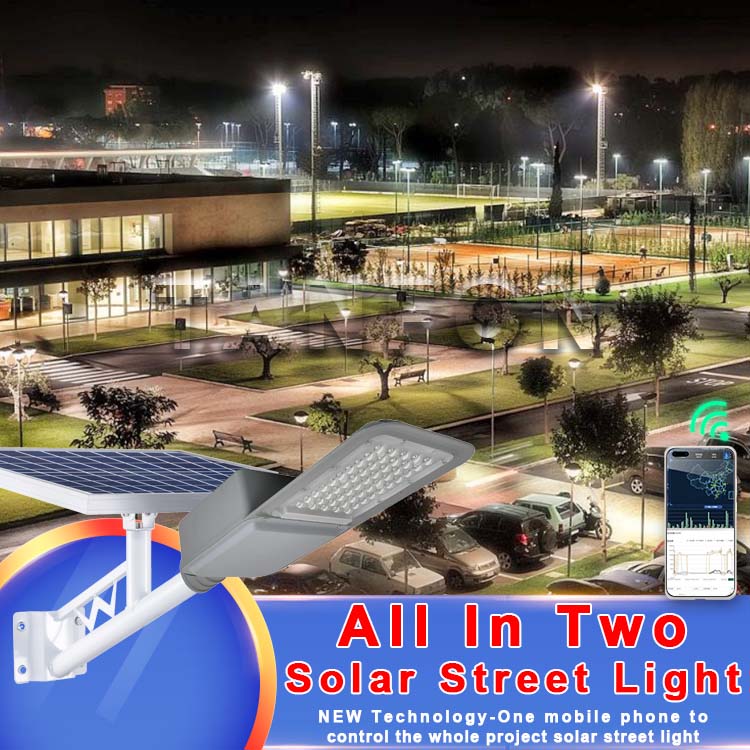 Tanfon solar street light Advantage:
One mobile phone to control the whole project solar street light.
Our company Advantages:
Expert of solar system ,solar street light since 2007.
Engineer Went to 32 countries install 10000+ successful solar projects
New Technology,Phone to control your all solar
Contact us now for a solar street light quote
Feature:
1.Wireless application. Integrated LED light, lithium battery, micro-controller and other accessories into one system, simple and stylish. solar panel direction is adjustable.
2.Micro-computer controlled. Combined light control / time control system and microwave induction system perfectly, ensure whole system more energy-efficient.
3.Easy installation. No power required, no cables required, easy installation in 5 minutes.
4.Good heat dissipation. Solar panel, battery and light body do not connect directly, they will not conduct heat to each other, to support good heat dissipation and long lifetime.
5.Super brightness light, light efficiency is up to 210LM/W. At the same illumination, lower watt available.
6.Use lithium battery,longer lifetime, anti-theft design.
7.Modular design. All components are modular design and in standardized production. Battery can be easily replaced if needed.
8.Low cost.Compared with traditional solar led lights, much lower cost, easy to transport.
TANFON B-SLS 50W All in Two solar powered led lights system
Solar panel
LED Lamp
Battery

12V/20AH High efficiency Lithium battery with controller

battery life span 6-8 years,DoD 50%>3000 cycles Minimum

Lumen(LM)
Colour Temperature
Discharge time
Working temperature
Waterproof rate
Mounting height
Certification
Light distribution type
Housing material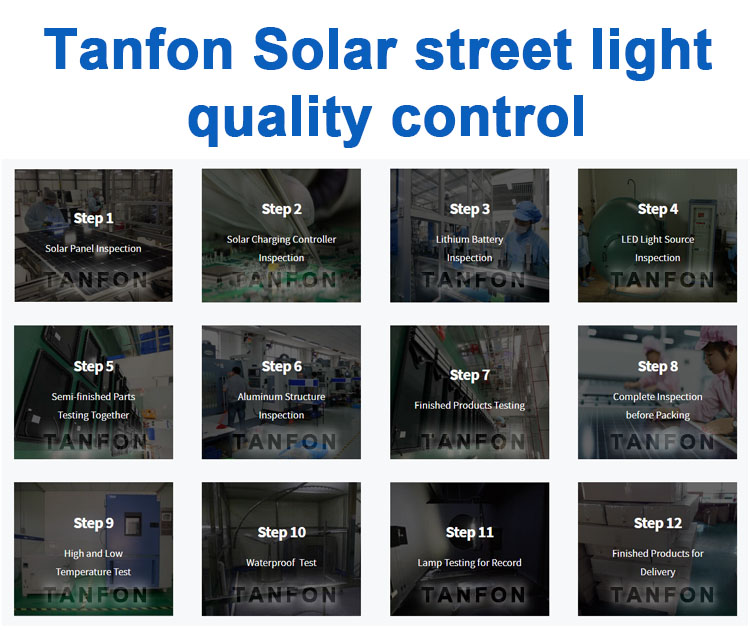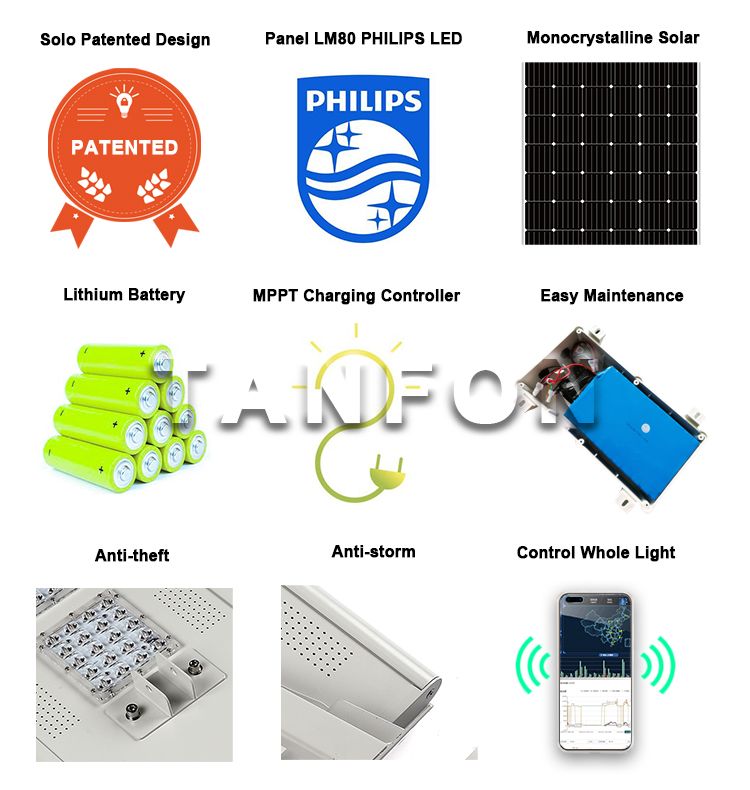 TANFON solar powered street lights factory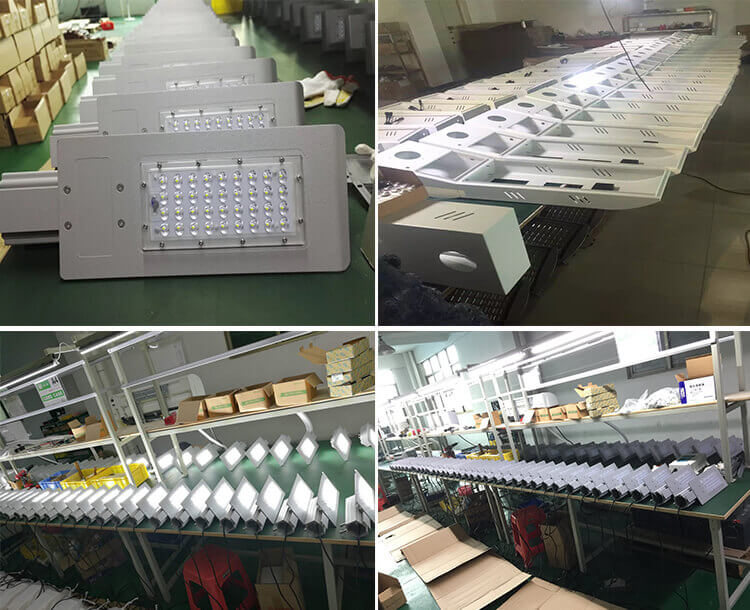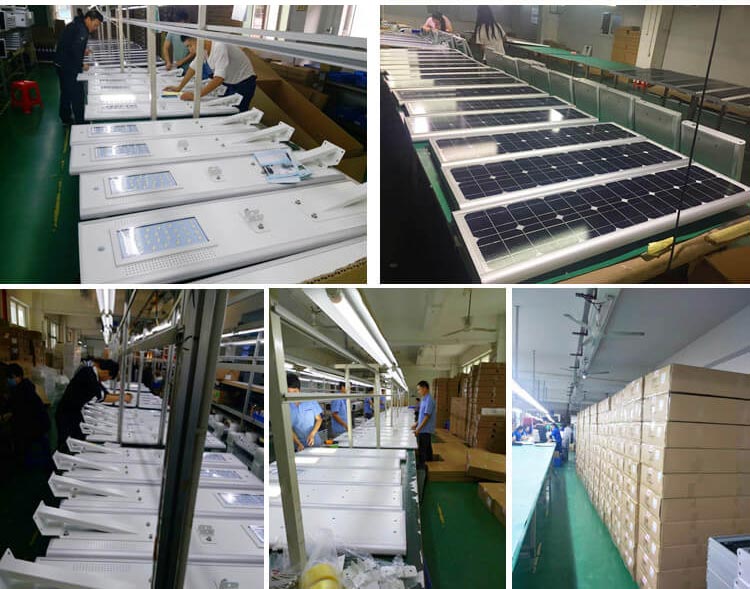 Inspected by third party intertek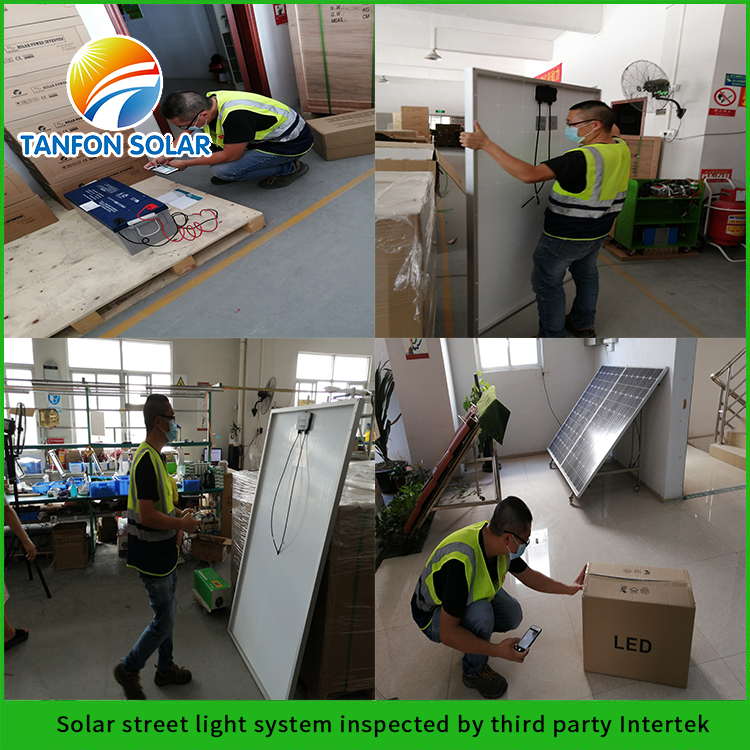 Led solar street light produce and load the container: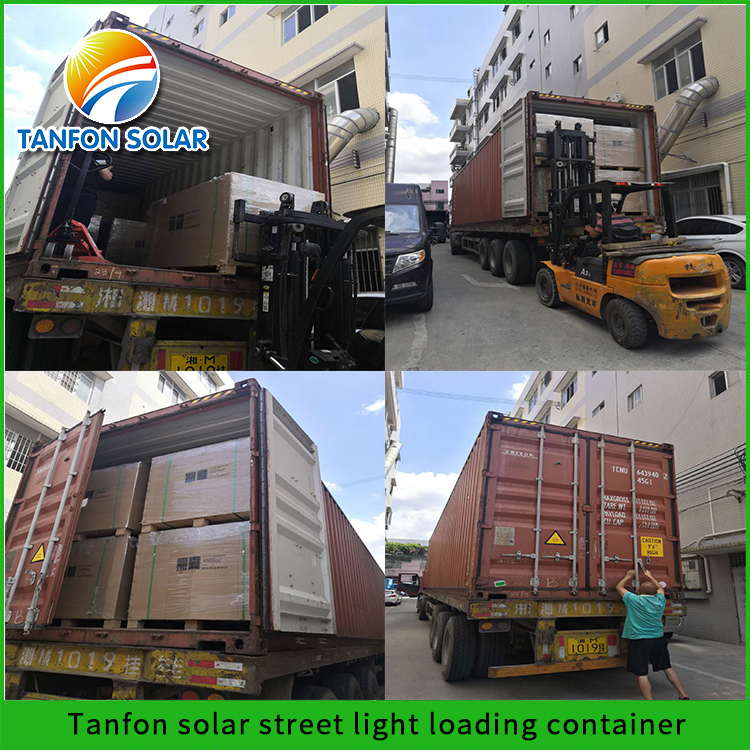 customer install and feedback:
if you want to know more info about this case ,please check here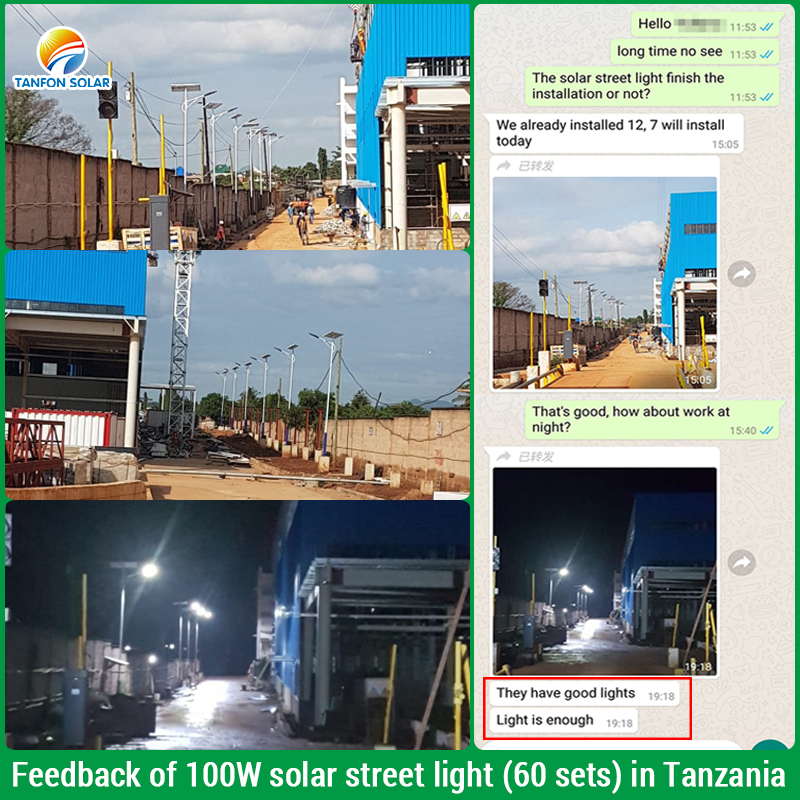 Solar led street light FAQ
Q:Are you factory or trading company?
A: We have 3000 sqm modern factory, with 4 production lines. We have 40 factory workers and 5 of them are quality control and engineer guys. Welcome to visit our factory.
Q.How long does the solar power can be stored of solar street lighting system?
A: Solar power of the integrated solar panel street lights can be stored for 6 months after the batteries are full charged. Please examine, and charge periodically after long time transportation to prevent damage.
Q: How many cycles full charge&discharge about your battery?
A: In 50% discharging deepness, it can be cycled for 1,200 times; in floating charging and discharging status, it can be cycled for 5000~6000 times.
Q. How does your light work?
A: Operating mode: Light control + Human Sensing control. Controller uses Motion sensor. people come full power, people leave 30% power.
Q: Do you supply pole?
A: Yes, we supply you complete solar street lighting system with pole. Well, you also can buy the pole in your local place.
Q: Can your solar street lighting system be installed by the sea?
A: Yes, of course. The whole hot-dip galvanized lamp pole is used for good anti-corrosion and windproof performance.
Q. What is the mounting height?
A: We suggest thesolar powered led street lights of 20W, 30W, 40W for 3-5m, the solar powered led street lights of 50W, 60W, 80W for 6-8m.