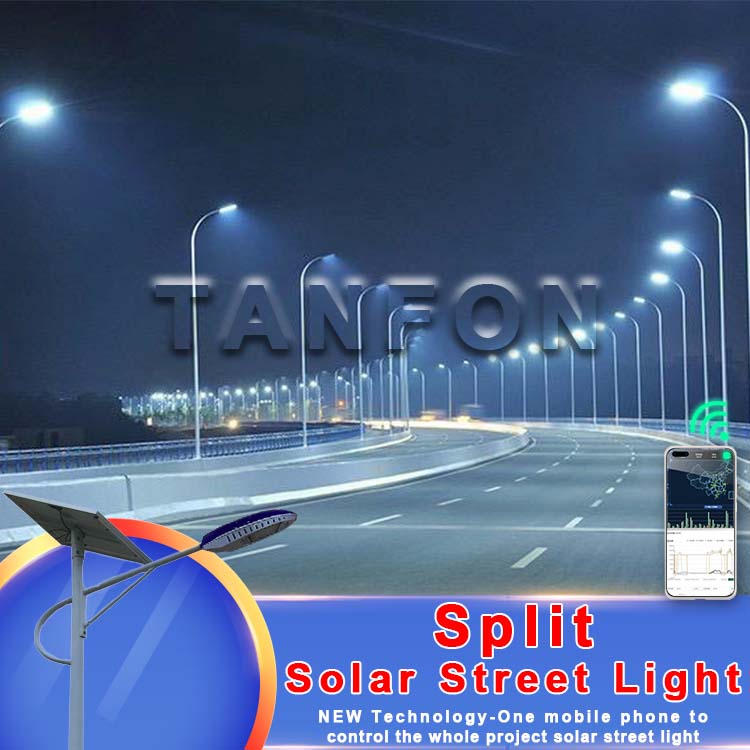 Tanfon solar street light Advantage:
One mobile phone to control the whole project solar street light.
Our company Advantages:
Expert of solar system ,solar street light since 2007.
Engineer Went to 32 countries install 10000+ successful solar projects
New Technology,Phone to control your all solar
Contact us now for a solar street light quote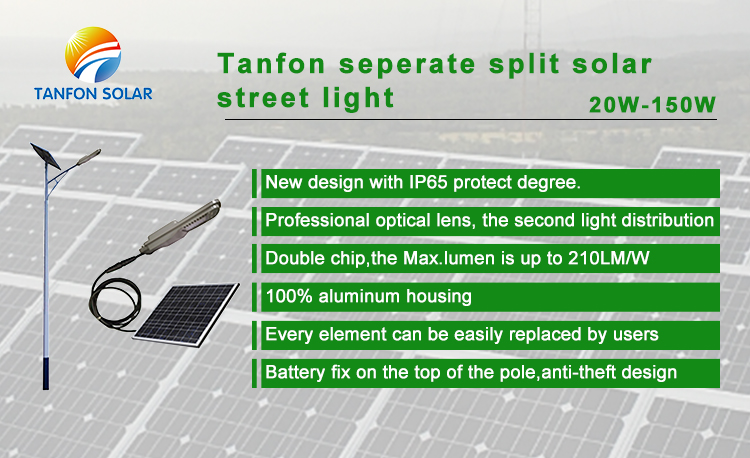 TANFON solar led street light is a very good example on what can be done with solar energy. A growing number of solar street lighting projects are running in Africa, Asia and the Middle East. The concept is straightforward and we shall see more countries migrating this way. Well chosen, solar street lights are cost-effective, cost-saving and reliable.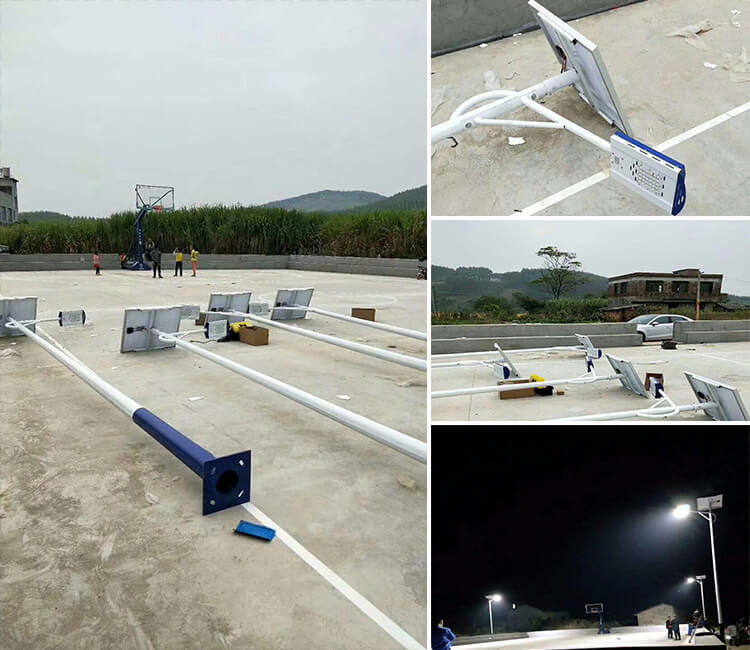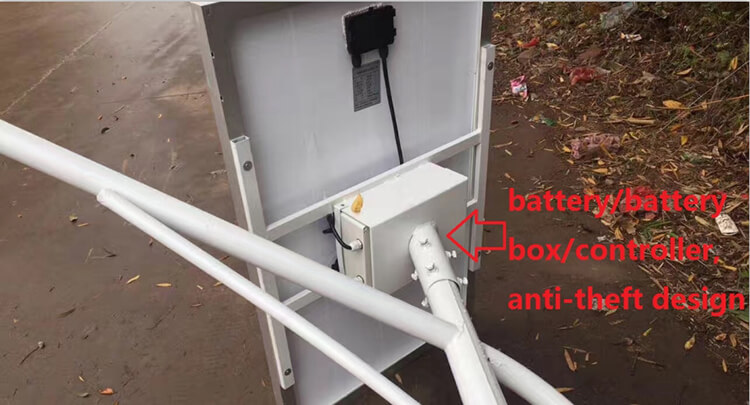 C-SLS serise solar led street light basic specification
TANFON C-SLS 150W Split solar powered led lights system
Solar panel
LED Lamp
Battery

24V/80AH High efficiency Lithium battery

24V/15A controller fix inside the battery box, anti-theft design

Lumen(LM)
Colour Temperature
Discharge time

Total high

Waterproof rate

Material

Certification
Warranty​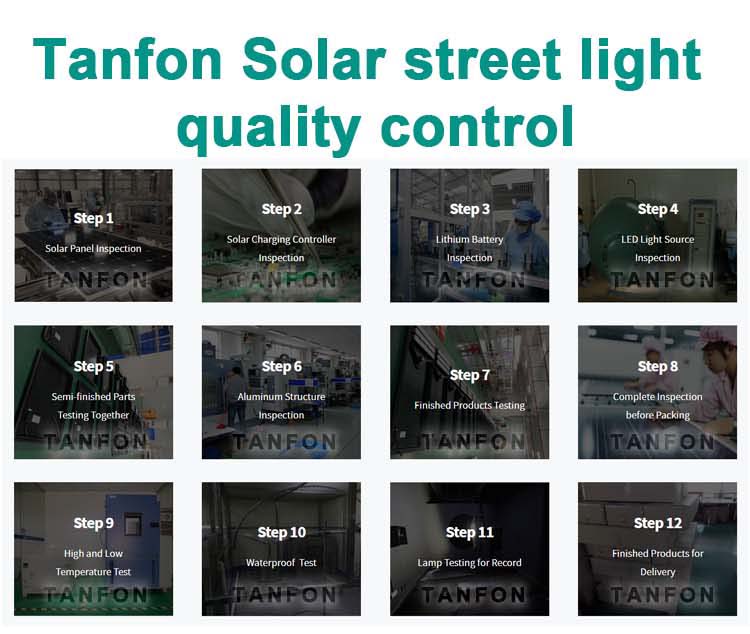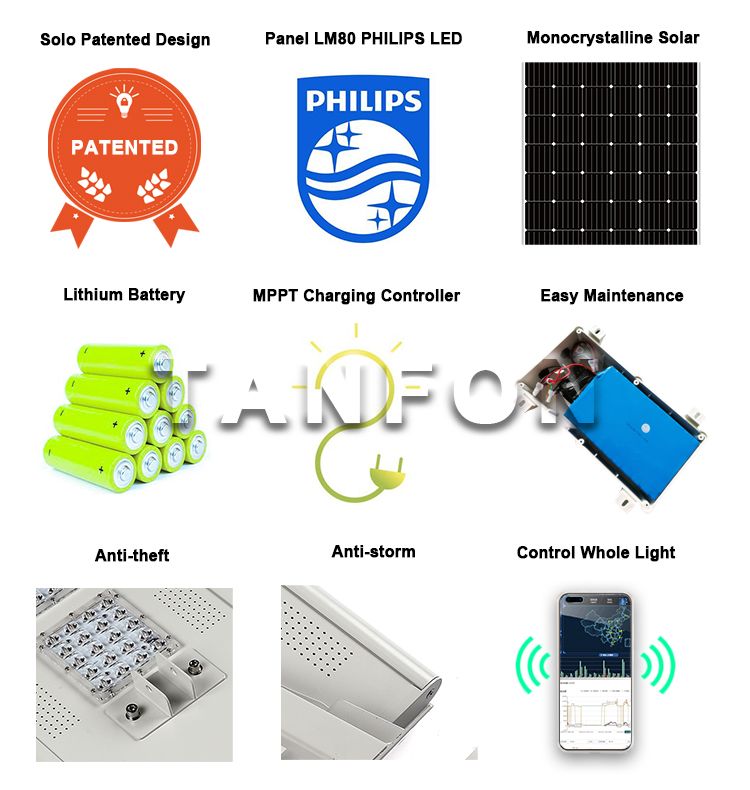 TANFON solar powered street lights factory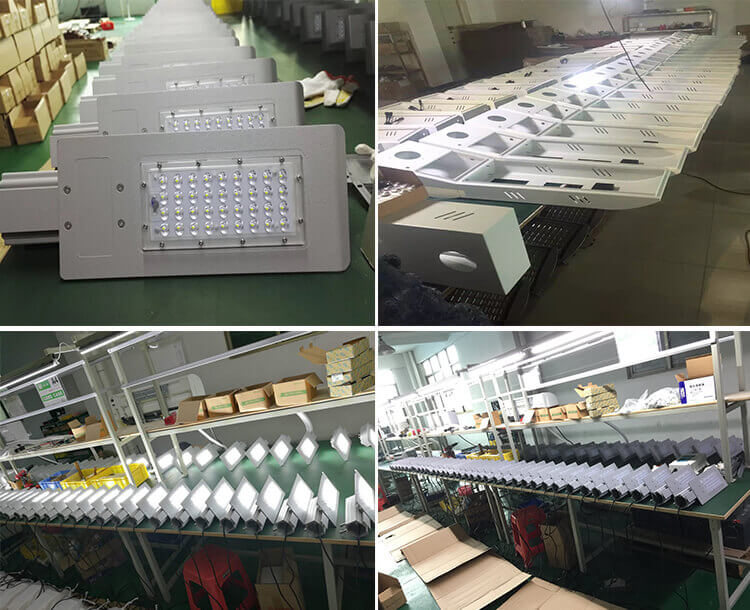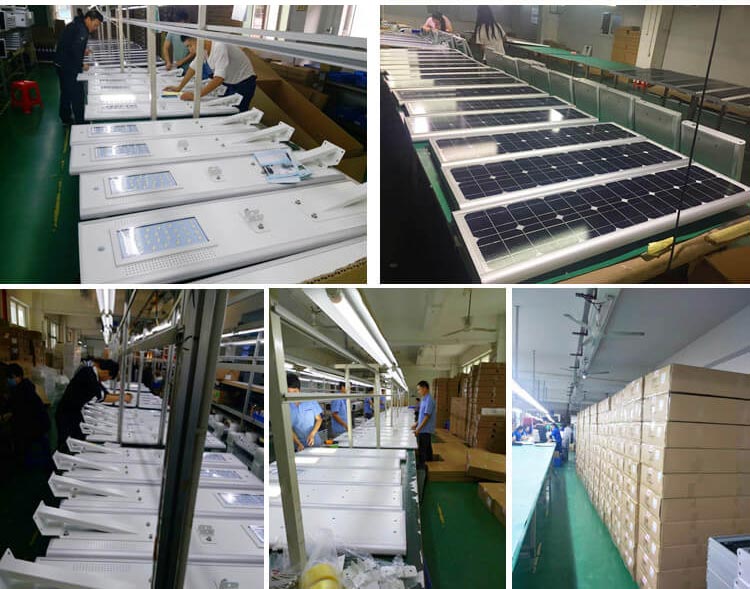 Inspected by third party intertek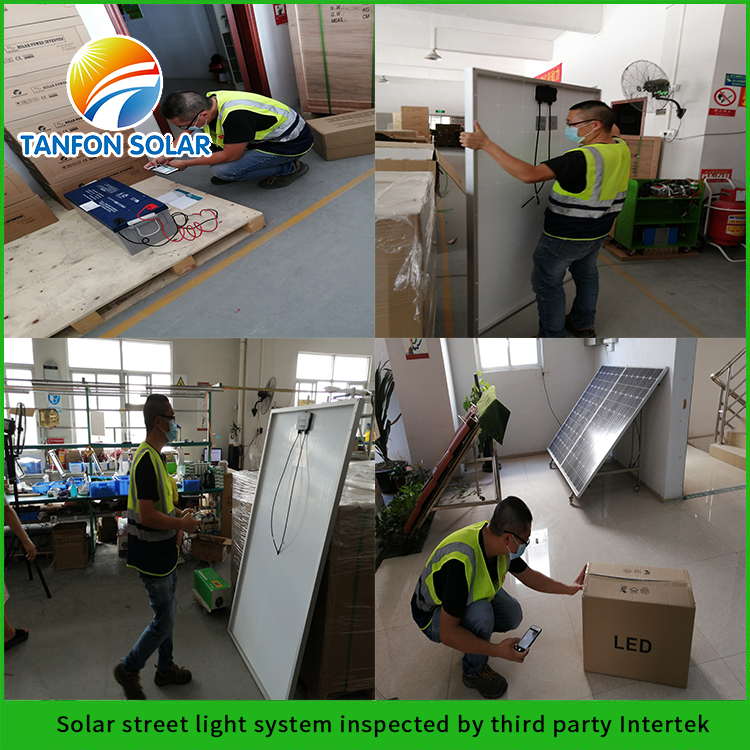 Led solar street light produce and load the container: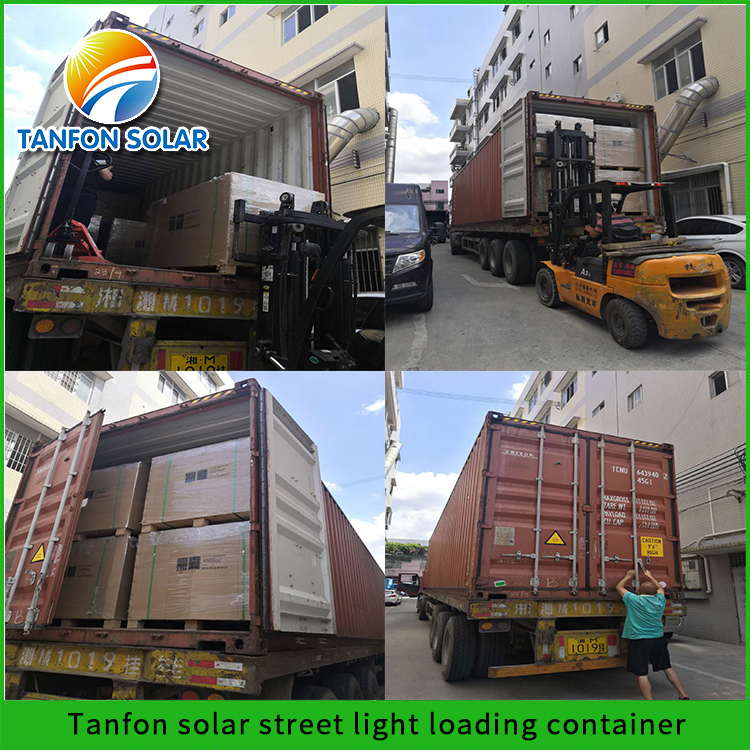 Solar led street light FAQ
Q:Are you factory or trading company?
A: We have 3000 sqm modern factory, with 4 production lines. We have 40 factory workers and 5 of them are quality control and engineer guys. Welcome to visit our factory.
Q.How long does the solar power can be stored of solar street lighting system?
A: Solar power of the integrated solar panel street lights can be stored for 6 months after the batteries are full charged. Please examine, and charge periodically after long time transportation to prevent damage.
Q: How many cycles full charge&discharge about your battery?
A: In 50% discharging deepness, it can be cycled for 1,200 times; in floating charging and discharging status, it can be cycled for 5000~6000 times.
Q. How does your light work?
A: Operating mode: Light control + Human Sensing control. Controller uses Motion sensor. people come full power, people leave 30% power.
Q: Do you supply pole?
A: Yes, we supply you complete solar street lighting system with pole. Well, you also can buy the pole in your local place.
Q: Can your solar street lighting system be installed by the sea?
A: Yes, of course. The whole hot-dip galvanized lamp pole is used for good anti-corrosion and windproof performance.
Q. What is the mounting height?
A: We suggest thesolar powered led street lights of 20W, 30W, 40W for 3-5m, the solar powered led street lights of 50W, 60W, 80W for 6-8m.