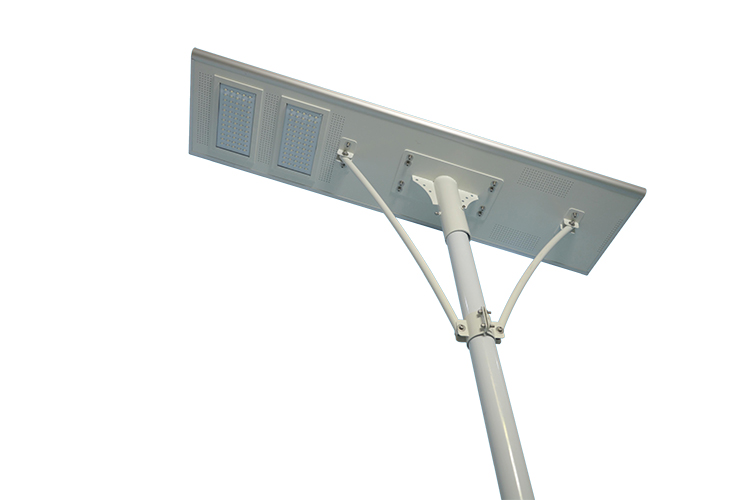 Our company Advantages:
Expert of solar system ,solar street light since 2007.
Engineer Went to 32 countries install 10000+ successful solar projects
New Technology,Phone to control your all solar
Contact us now for a solar street light quote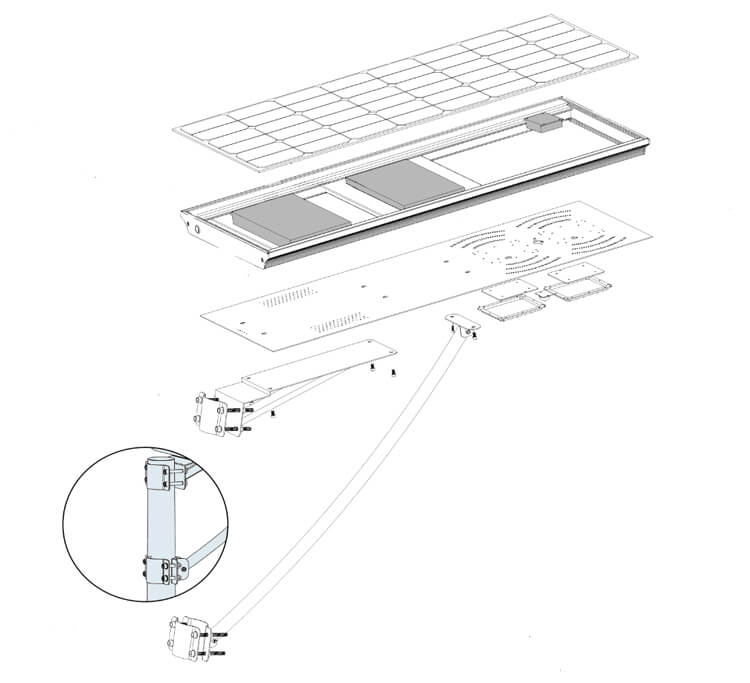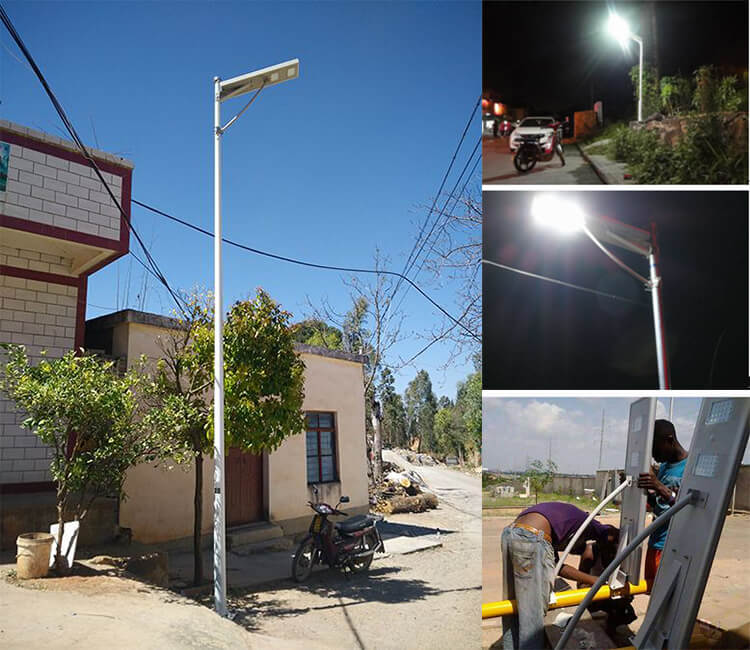 TANFON A-SLS All in one​ solar powered led lights system
Solar panel

18V/15W Monocrystalline sillicon solar panel, waterproof resign package. Sillicon chip import from Germany. PV efficiency>20%
Solderability and tension ensured by quality printing paste

LED Lamp

8W High Lumens
Lumen(LM): 1040-1120
Chip import from USA
PHILIPS and CREE for optional

Battery

6AH High efficiency Lithium Battery
Long life cycle, >2000 times deep cycle, 8 times of lead acid battery
No memory effect, highly efficient charge anytime. no reduction of capacity
low self-discharge rate <3% monthly

MPPT Controller

Multicrest MPPT tech, adapts to the solar panel which is under shadow or partly damaged
Auto identify day/night
Very low dormancy loss: 0.06W

Colour Temperature
Discharge time

Over 36 hours, considering 3-5 rainy days

Working temperature
Waterproof rate
Mounting height

Suggest 5M, install distance: 25m to 28m

Warranty
Tanfon solar powered led lights system/Garden light is Integration design (panel+battery+LED lamp all in one box)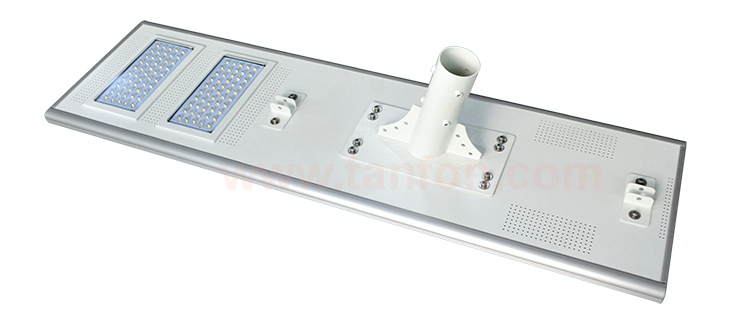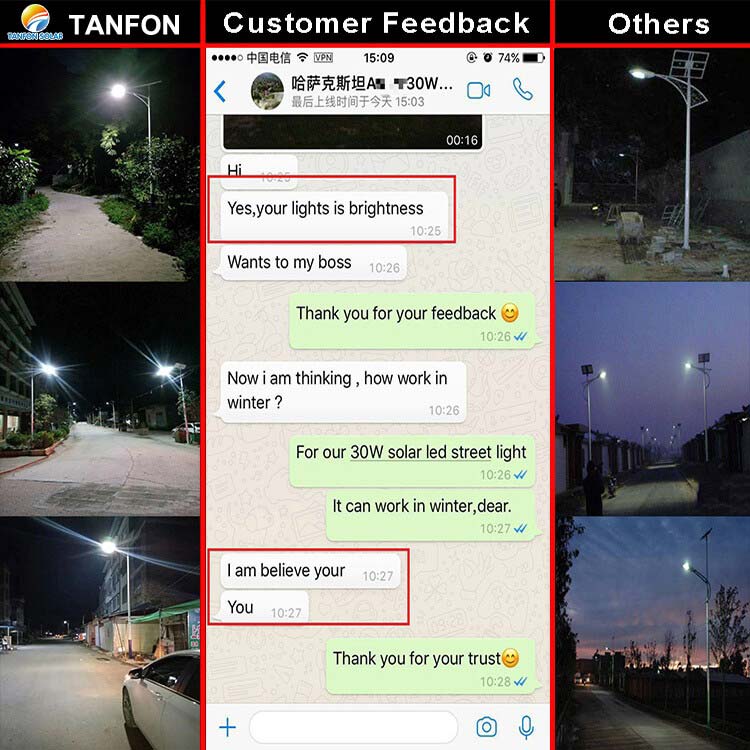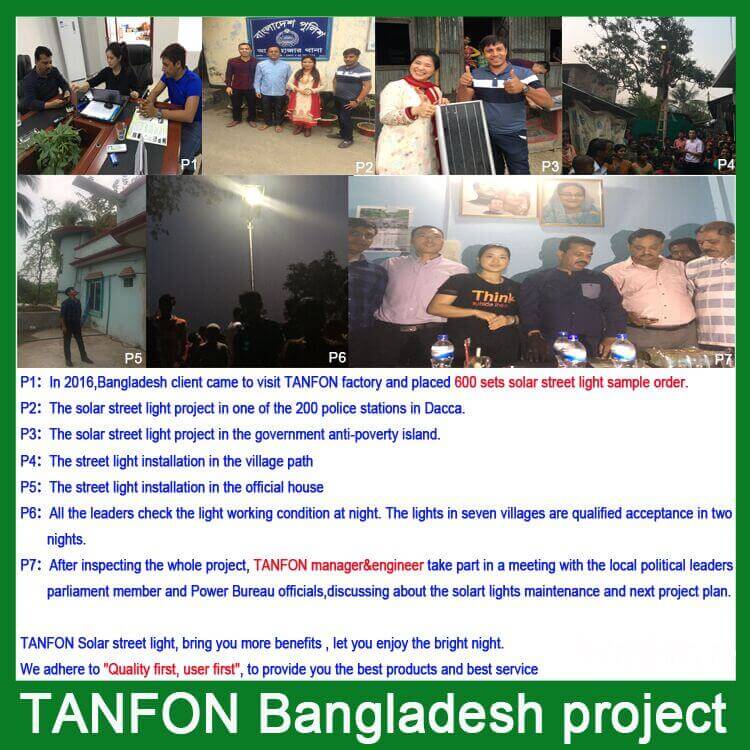 TANFON led solar street light workshop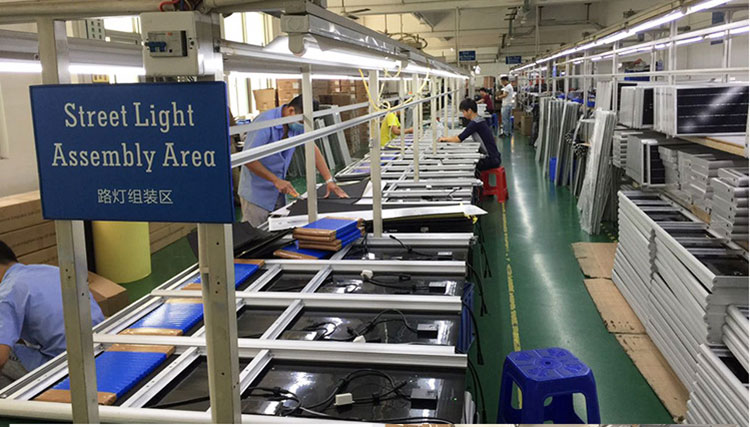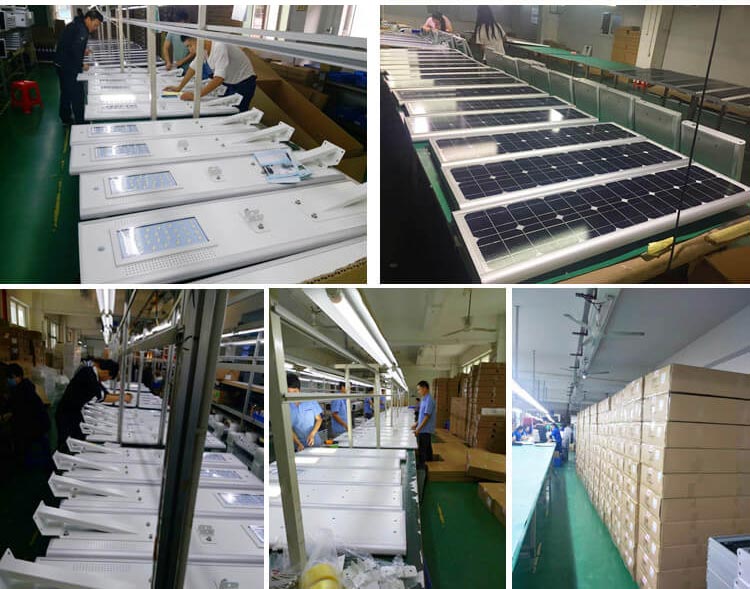 Led solar street light SGS inspection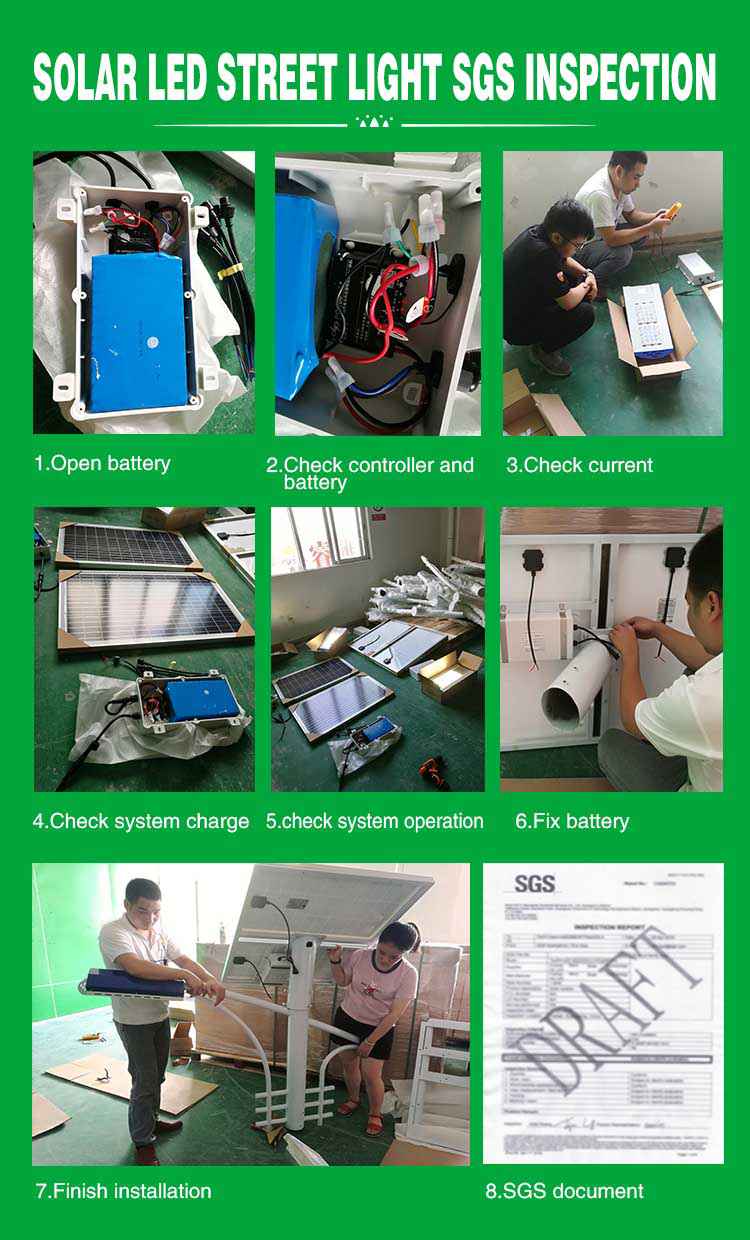 Led solar panel street lights system FAQ
Q:Are you factory or trading company?
A: We have 3000 sqm modern factory, with 4 production lines. We have 40 factory workers and 5 of them are quality control and engineer guys. Welcome to visit our factory.
Q.How long does the solar power can be stored of solar panel street light?
A: Solar power of the integrated solar panel street lights can be stored for 6 months after the batteries are full charged. Please examine, and charge periodically after long time transportation to prevent damage.
Q: How many cycles full charge&discharge about your battery?
A: In 50% discharging deepness, it can be cycled for 1,200 times; in floating charging and discharging status, it can be cycled for 5000~6000 times.
Q. How does your light work?
A: Operating mode: Light control + Human Sensing control. Controller uses Motion sensor. people come full power, people leave 30% power.
Q: Do you supply pole?
A: Yes, we supply you complete solar panel street lights system with pole. Well, you also can buy the pole in your local place.
Q: Can your solar panel street lights be installed by the sea?
A: Yes, of course. The whole hot-dip galvanized lamp pole is used for good anti-corrosion and windproof performance.
Q. What is the mounting height?
A: We suggest the led solar street light of 20W, 30W, 40W for 3-5m, the led solar street light of 50W, 60W, 80W for 6-8m.