48V 100ah Home Storage Lithium Battery Home Battery Solar Battery for Home Solar
TANFON Lithium Battery Safety: Elevating Power Storage to New Heights
Discover the exceptional advantages of TANFON Lithium Battery Safety, where reliability and innovation converge to redefine your power storage experience.
1. Unparalleled Cycle Life: Our cutting-edge design ensures a remarkable 100% discharge for an astonishing 3500 cycles. With an 80% discharge depth, you can enjoy an impressive lifespan of up to 6000 cycles.
2. Traceable Data and Complete Control: Experience peace of mind with our advanced tracking system that allows for seamless traceability of the electric core. With comprehensive chain control and unrivaled after-sales service, we prioritize your satisfaction at every step.
3. Laser Welding Technology: Embrace the future of battery technology with our low impedance, heat-free laser welding technique. Benefit from enhanced conductivity and a remarkable service life of up to 15 years, ensuring long-lasting power for your needs.
5. German 5S Technology: Designed for Durability: Our utilization of German 5S technology guarantees reliability even under heavy loads, making it effortless to carry significant burdens throughout the year. Experience uninterrupted power, no matter the challenge.
6. Advanced Flame Retardant Protection: With our innovative two-way flame retardant protection technology, your wires are shielded with exceptional 650°C high-temperature protection. Rest assured that your system is safeguarded against potential risks, ensuring ultimate safety.
7. Intelligent IOT App: Solar Housekeeper: Unlock the full potential of your system with our unique IOT App, the Solar Housekeeper. Seamlessly manage and optimize your power storage, significantly extending the lifespan of your system by up to 2 times. Stay in control, effortlessly.
8. Experience the future of power storage with TANFON Lithium Battery Safety. Elevate your expectations and embrace a new era of reliability, efficiency, and longevity. Power your world, without compromise.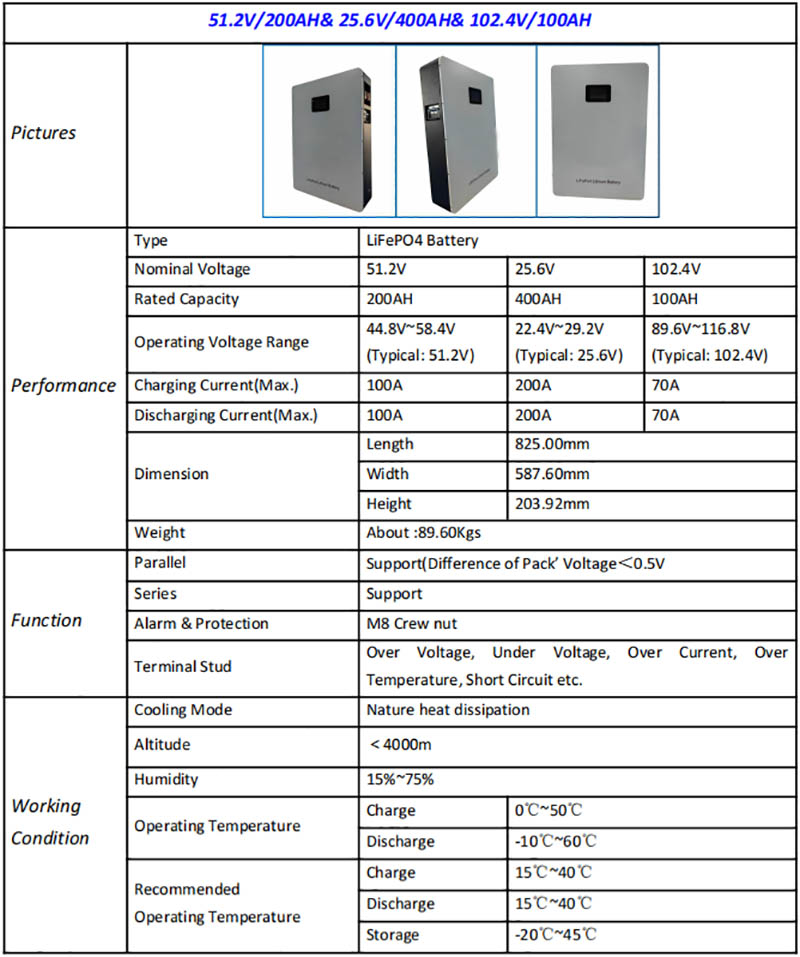 Outstanding Cycle Life
cutting-edge design ensures 6000 cycles.
Traceable Data
With comprehensive chain control and unrivaled after-sales service
Industrial grade BMS
24 hours in equilibrium
BYD cells
6 years warranty with same government project quality