Connect to grid connected public utility solar panel system without batteries

How the on grid solar system working:
The grid-connected solar photovoltaic power generation system is composed of photovoltaic grid array grid-tie inverters. Without the storage of the battery, the on grid inverter directly inputs the power into the public grid. The on grid solar power generation system saves the energy storage and release process of the battery compared with the off- grid solar photovoltaic power generation system, which reduces the energy consumption, saves space and reduces the configuration cost.
TANFON solar power system Advantages:
- CE, ROHS approved.- High conversion efficiency, high-transmission rate.
- Energy saving, environmental-friendly.
- Advanced technology, strict quality control system.
- Easy installation, safe operation, free maintenance.
- Low MOQ, fast delivery time, long service life.
TANFON On grid solar power supply system- SPB-20KW

Solar Panel (Quantity: 60 pieces)

FS350W mono solar panel(poly optional)

Vmp:38.39V Voc:47.13V Imp: 9.25A

Size: 1956*992*40mm 25 years life time (CE RoHS ISO)

Coated steel Glass: 3.2mm Tem pered

Terminal block: IP65 with MC4 connector

Efficiency performance: 25 years 80%, 20 year 85%, 10 years 90%

A Grade SUNTECH cells of high efficiency 20%

Solar Panel Rack (Quantity: 1 set)

Slope Roof or Flat roof or Ground (option)

including complete fittings

wind load: 55m/s, snow load: 1.5kn/m2

structure: Anodized Aluminum + stainless steel

Solar Inverter (Quantity: 1 piece)

Power capacity: HBF20KW

MPPT voltage: 250V-960V Rate voltage: 600V

Number of MPP inputs: 2 Number of DC inputs: 2

Allowed Voltage Range Of Grid: 380V-415V

Communication interface: RS485

Inverter size: 705*452*246mm

Cables (Quantity: 1 set)

4mm2 PV cable 200M

16mm2 inverter cable *50M

(MC4, 4mm2 PV cable each string connect to PV combiner)

International standard, with specification suitable for solar system
If you want to have Solar Panel to generate energy and save cost about the electricity. If you need to have energy by solar panel system to works for house, farm, hotel, factory, hospital, office, school, airport, etc.
Please contact to us to discuss more details, we can support to you all you need with your requirement.
Solar Power System Projects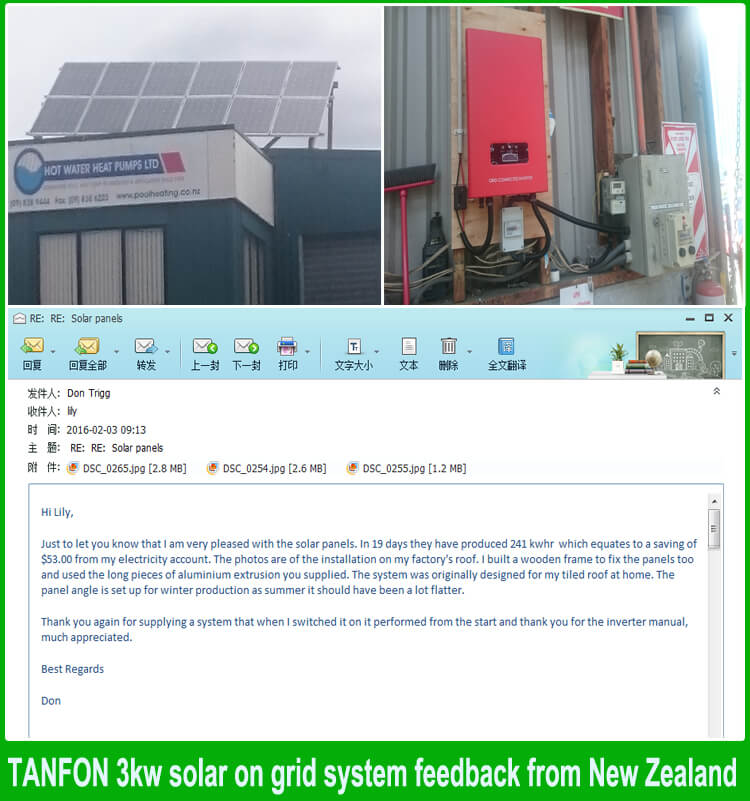 South American grid-connected solar system case: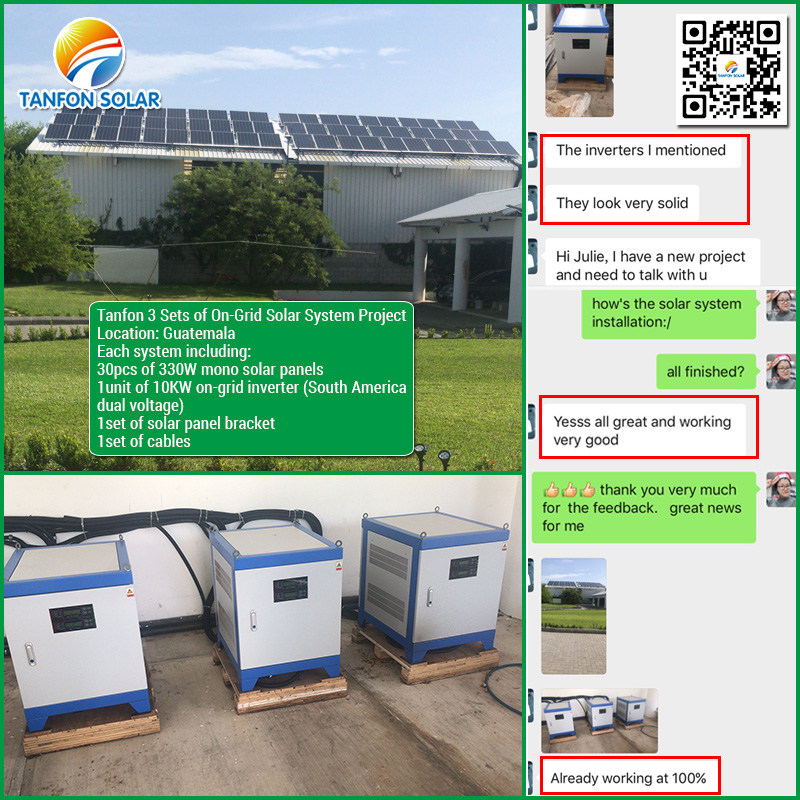 1.2MW grid tie solar power system station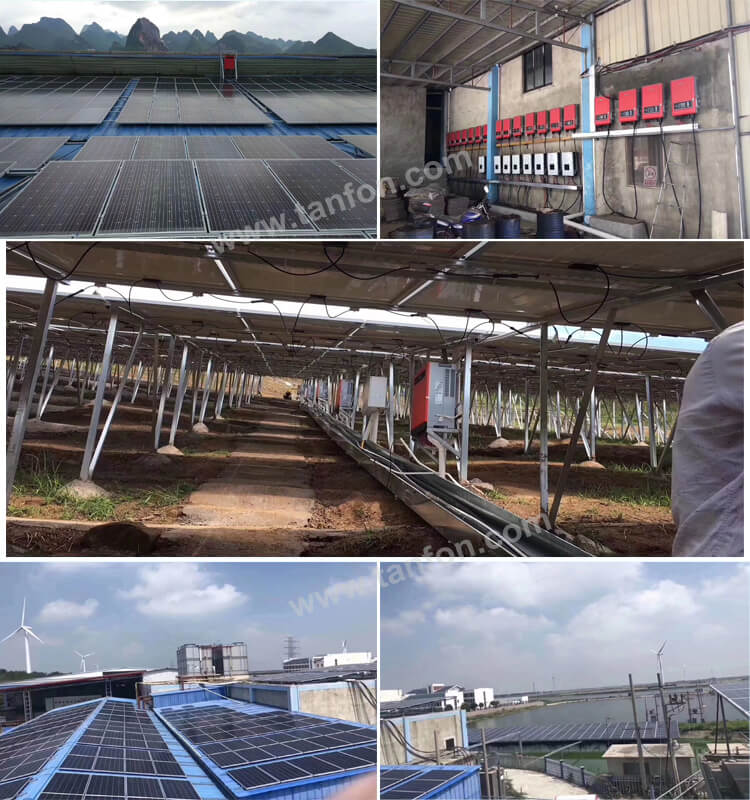 Why Choose Tanfon?
Quality:
Service:
Pre- sale: Have been served for 120 countries professional teams will free to hlep you to design and big project site survey.

Selling: Three days per time of follow-up services, video inspection.

After sales: Engineer can be on-site installation service.
Efficiency:
Project design solution will send to you quickly within 1 hour

The fastest will be shipped in 7 days

The engineer will arrive at the installation site within 10 days after the goods arrived at port.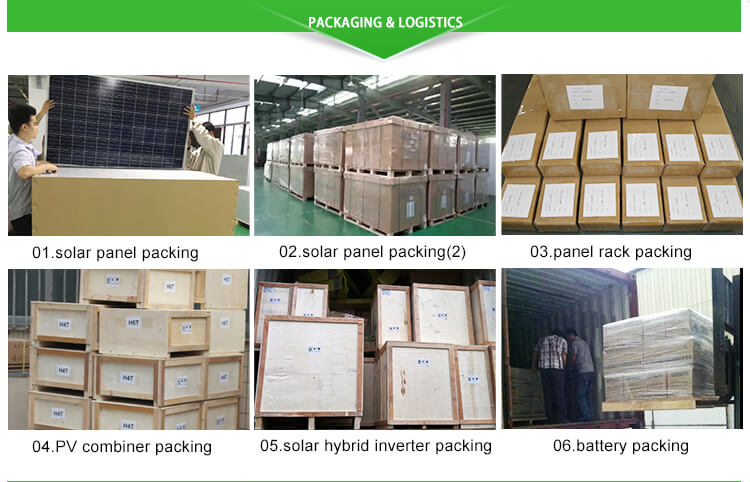 Q: What can be included for this system from TANFON?
A:This system includes: solar panels, PV array combiner, Solar inverter, solar panel rack, cables.,etc.
Q: What is 2okw solar panel installed angle?
A: Your country latitude and longitude +10 degrees
Q: Who arranges the shipping?
A: We could help you arrange the shipment, we have good service forwarder in Guangzhou.
Q: How many days need to install 20KW solar panel system?
A: We supply install video and drawing Engineer can be on-site installation service. As our experience, 2-4 days can finihsed install.
Q: What is the lifetime of the solar power system?
A: Solar panel's lifetime are 25 years, charger controllers 5~ 7 years, inverters 20 years, batteries 6~8 years.
Q: What can Tanfon supply?
A: Tanfon Supply: Free site survey, design, production, installation, maintenance of one- stop service.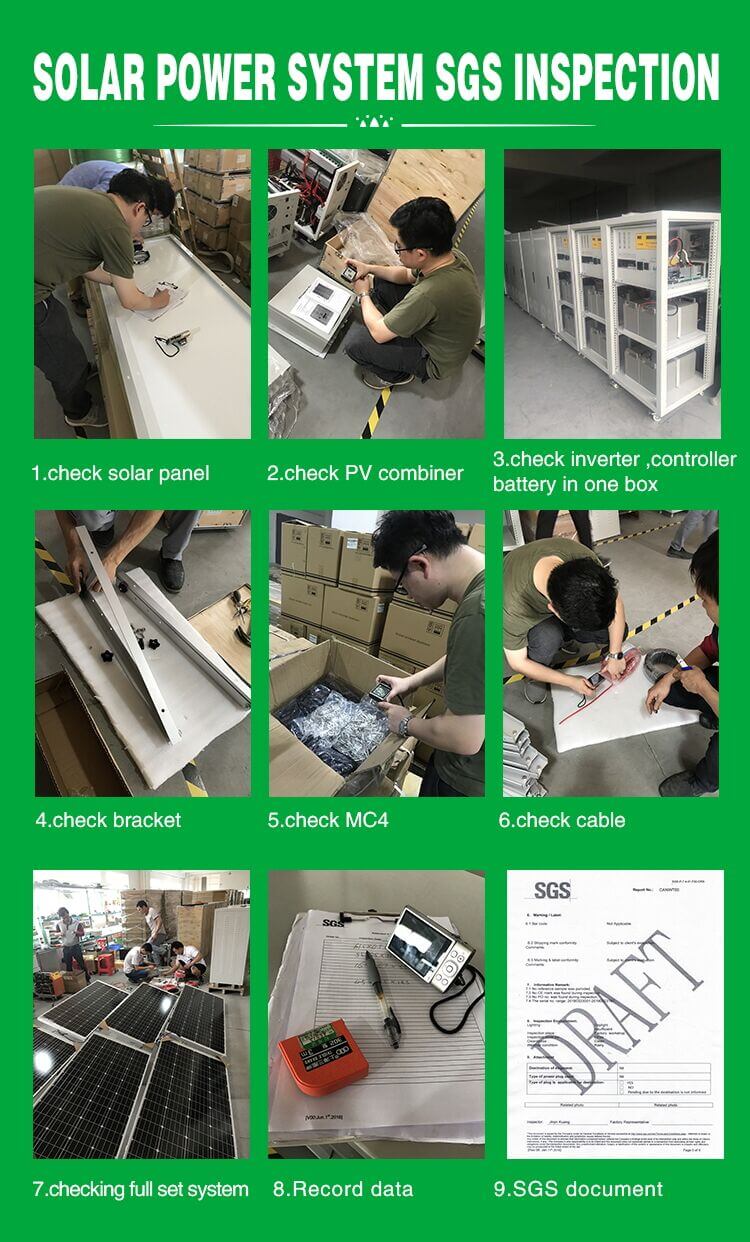 Solar system certification