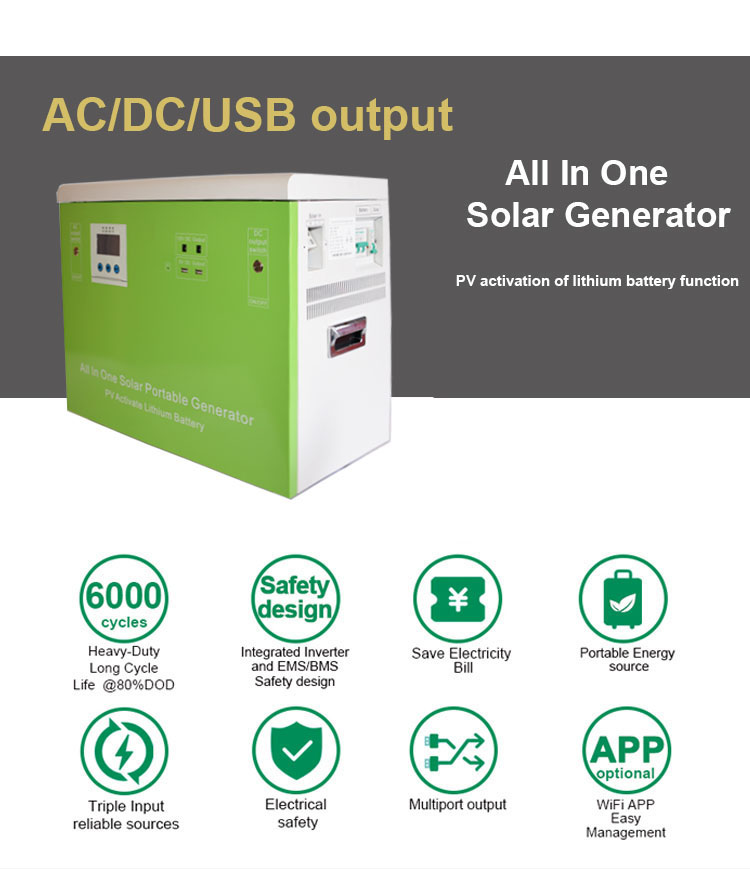 TANFON advantages:
1. The most competitive price in the whole network
2. 12 years of installation experience, with global service centers
Product advantages:
1. Small size, light weight, environmental protection, no noise, maintenance-free, portable.
2. Gel battery and lithium battery optional
3. Universal socket, suitable for all countries
4. Easy to install, even an 80-years elder can install well.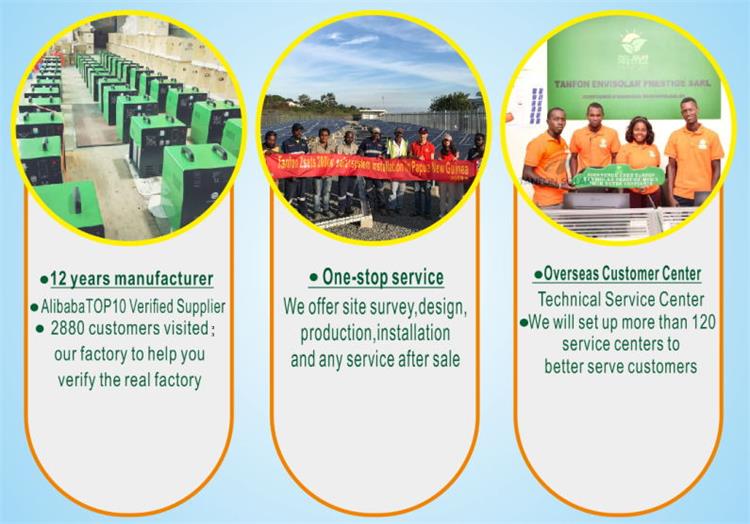 Features and function:

1.Excellent performance because of double CPU intelligent control technology;

2.3000 cycles lithium battery and has a 5 years service life ;

3.The mains supply mode/energy-saving mode/battery mode can be set for flexible;

4.Convenient and practical 5VDC-USB output port and 12VDC output port;

5.MPPT Controller greatly improving the charging efficiency more than 20%;

6.Overall automatic protection and alarms including AC output overload protection,short circuit protection,etc

7.In the solar charging mode, you can manually turn on the mains for charging to speed up the full charging.

8.China's advanced high-end technology:PV activation of lithium battery function. Lithium battery can also be directly activated by photovoltaic if it is protected by BMS.
Model
SCL-500W
SCL-1000W
SCL-1500W
Battery Voltage
12V
24V
24V
Inverter
RATED POWER
500W
1000W
1500W
Input Voltage Range
140-275V
Input Frequency
45-65Hz
Output Voltage
220-240VAC
Output Frequency
50/60Hz
Output Wave
Sine Wave
Speficifation Of Built-in lifepo4 Battery
12V50AH
24V50AH
24V65AH
600WH
1200WH
1560WH
Communication
RS232(optional)
working model
01:City power priority 02:Energy saving mode 03:solar power priority
Solar Input
Max. PV Power
360W
720W
960W
Range Of Charging Voltage
34V-150V
34V-150V
34V-150V
Rated Charge Current
30A
30A
30A
Voltage For Overcharge Protection
14.2VDC
28.4VDC
28.4VDC
Voltage For Overcharge Recovery
14VDC
28VDC
28VDC
Voltage For Floating Charge
13.7VDC
27.4VDC
27.4VDC
DC Output
Voltage For High Voltage Protection
16VDC
32VDC
32VDC
High Voltage Recovery Voltage
15.2VDC
30.2VDC
30.2VDC
Low Voltage Recovery Voltage
12.6VDC
25.2VDC
25.2VDC
Low Voltage Protecton Voltage
11VDC
22VDC
22VDC
5VDC USB Output
2pcs*2A
2pcs*2A
2pcs*2A
12VDC Output Ports
2pcs*2A
2pcs*2A
2pcs*2A
Low Voltage Protecton Voltage
11VDC
22VDC
22VDC
PHYSICAL
Heat Dissipation/Cooling
Temperature control by intelligent exhaust fan
Display
Digital LCD
Digital LCD
Digital LCD
Electricity Charging
Yes
Yes
Yes
External Size:W*D*H(mm)
480*230*370mm
480*230*370mm
480*230*370mm
Package Size:W*D*H(mm)
520*275*450mm
520*275*450mm
520*275*450mm
G.W.(Gross Weight)
19kg
30kg
45kg
Model
SCL-3000W
SCL-5000W
SCL-6000W
Battery Voltage
24V
48V
48V
Inverter
RATED POWER
3000W
5000W
6000W
Input Voltage Range
140-275V
Input Frequency
45-65Hz
Output Voltage
220-240VAC
Output Frequency
50/60Hz
Output Wave
Sine Wave
Speficifation Of Built-in lifepo4 Battery
24V/150AH
48V100AH
48V150AH
3600WH
4800WH
7200WH
Communication
RS232(optional)
working model
01:City power priority 02:Energy saving mode 03:solar power priority
Solar Input
Max. PV Power
3000W
3000W
3000W
Range Of Charging Voltage
65V-150V
65V-150V
65V-150V
Rated Charge Current
60A
60A
60A
Voltage For Overcharge Protection
56.8VDC
56.8VDC
56.8VDC
Voltage For Overcharge Recovery
56VDC
56VDC
56VDC
Voltage For Floating Charge
54.8VDC
54.8VDC
54.8VDC
DC Output
Voltage For High Voltage Protection
64VDC
64VDC
64VDC
High Voltage Recovery Voltage
60VDC
60VDC
60VDC
Low Voltage Recovery Voltage
51VDC
51VDC
51VDC
Low Voltage Protecton Voltage
44VDC
44VDC
44VDC
5VDC USB Output
2pcs*2A
2pcs*2A
2pcs*2A
12VDC Output Ports
2pcs*2A
2pcs*2A
2pcs*2A
Low Voltage Protecton Voltage
43VDC
43VDC
43VDC
PHYSICAL
Heat Dissipation/Cooling
Temperature control by intelligent exhaust fan
Display
Digital LCD
Digital LCD
Digital LCD
Electricity Charging
Yes
Yes
Yes
External Size:W*D*H(mm)
500*420*510mm
560*350*700mm
560*350*700mm
Package Size:W*D*H(mm)
570*465*625mm
590*380*770mm
590*380*770mm
G.W.(Gross Weight)
61kg
108kg
118kg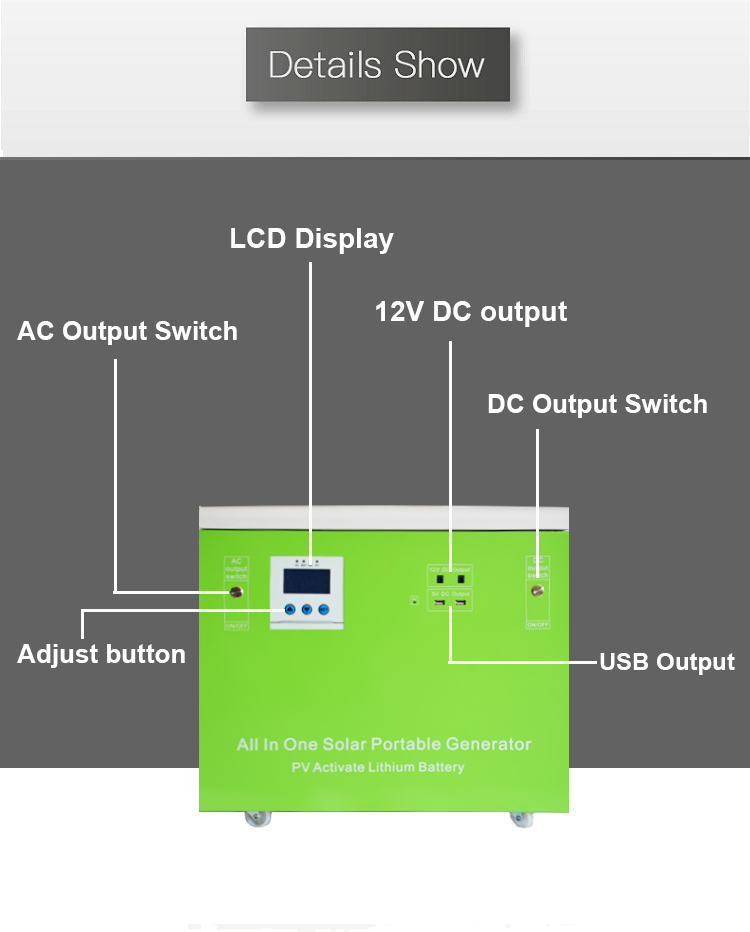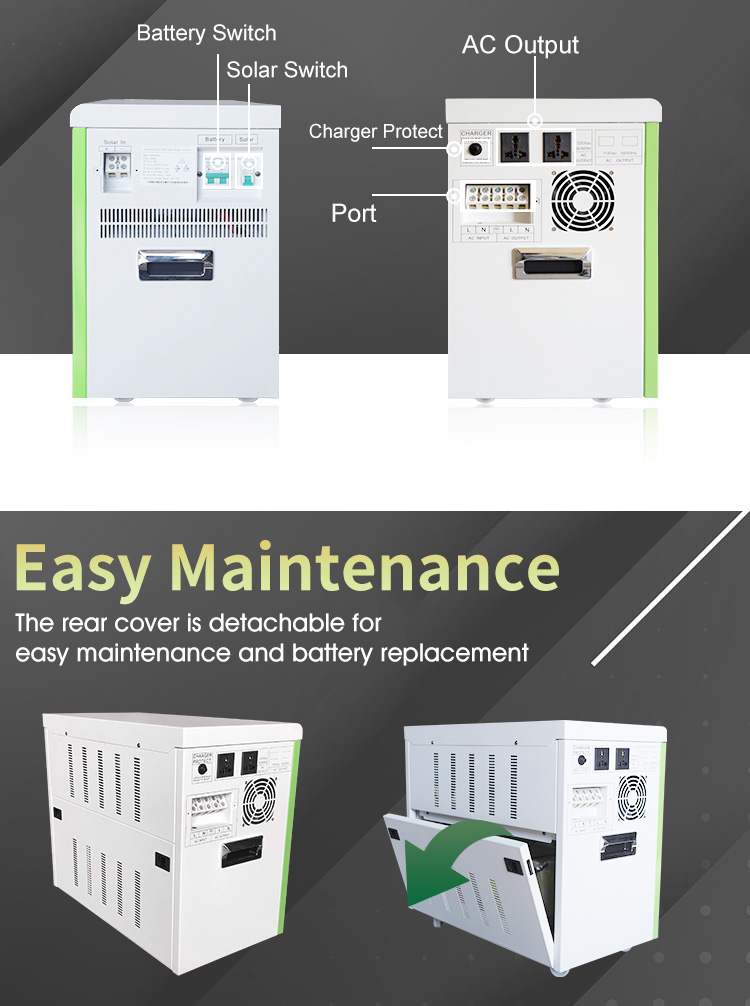 All inverters are free to send new spare boards within the warranty. For more services, please contact our teamAfter sales service:
Packing: