small solar panel portable generator camper solar system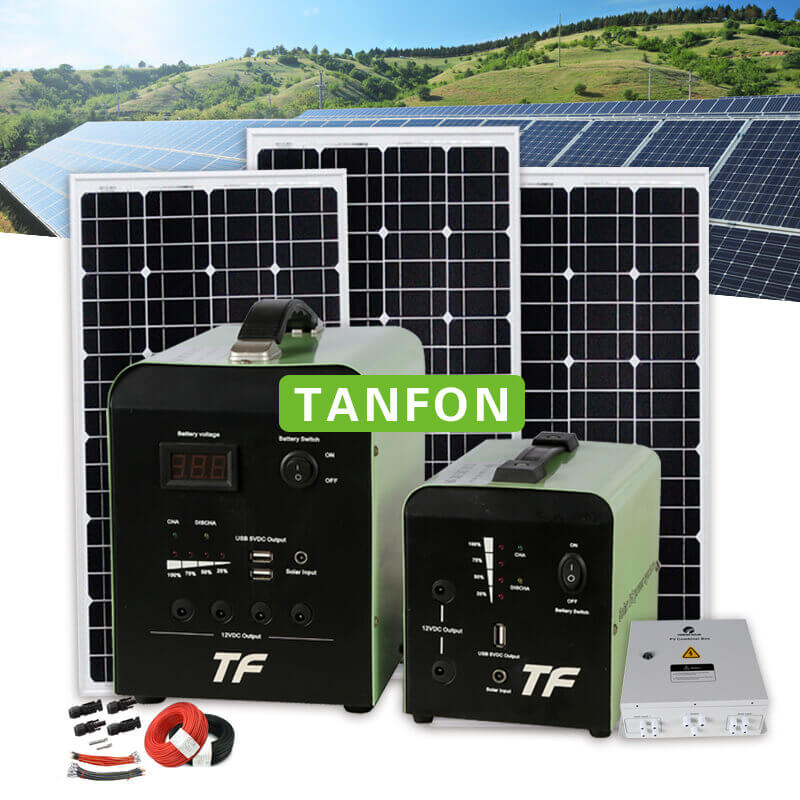 Solar panel portable generator description

Solar panel portable generator application

Battery:

7AH ~150AH deep cycle maintenance-free battery

Output:

DC12V output hole for lights

USB 5V for mobile or MP3 MP4 charge

45WH~1250WH power generating per day

Function:

Lighting and mobile charge, optional for AC grid charger

Working time: 8hrs~64hrs.

Solar panel:10W~300W

1. Normally lighting for LED bulb

2. The wild camping necessities

3. Charge phone

4. Radio

5. Home lighting use

6. With all 12VDC device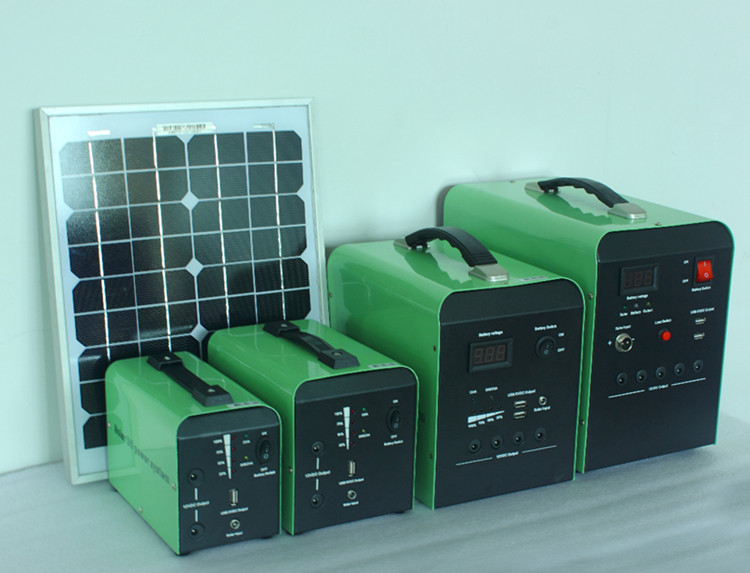 ES-3W/4.5AH/6V

DC solar panel portable generator

Product details specification

Solar panel

High efficiency solar panel 3W 10.8V

Size: 210*130*17mm

Battery

Built in 6V/4.5AH Lead Acid battery

Controller

Built in 6V/5A MPPT controller

Output

DC6V*2pcs / USB5V*1pcs

Other parts

3w LED bulb *2pcs with 4M cable, USB data * 1pc

Size

Box: 250*200*100mm

Weight

GW: 3.5KG

Produce explain

1: charge time 3w solar panel give 4.5AH battery about 8-10h

2: working time, 2pcs 3W LED bulb lighting about can lighting 4-8h

3: Function: overcharge protect. Overdischarge protect . Battery status

4: Working temperature: - 20℃ - + 55℃
ES-10W/7AH/12V

DC solar panel portable generator

Product details specification

Solar panel

High efficiency solar panel 10W 18V

Size: 340*260*17mm with 4m cable

Battery

Built in 12V/7AH Lead Acid battery

Controller

Built in 12V/5A MPPT controller

Output

DC12V*2pcs / USB5V*1pc

Other parts

3w LED bulb *2pcs with 4M cable, USB data * 1pc

Size

Box: 300*250*300mm

Weight

GW: 7.5KG

Produce explain

1: charge time 10w solar panel give 7AH battery about 8-10h

2: working time, 2pcs 3W LED bulb lighting about can lighting 5-10h

3: Function: overcharge protect. Overdischarge protect . Battery status

4: Working temperature: - 20℃ - + 55℃
ES-20W/12AH/12V

DC solar panel portable generator

Product details specification

Solar panel

High efficiency solar panel 20W 18V

Size: 340*470*25mm

Battery

Built in 12V/12AH Lead Acid battery

Controller

Built in 12V/5A MPPT controller

Output

DC12V*2pcs / USB5V*1pcs

Other parts

3w LED bulb *2pcs with 4M cable, USB data * 1pc

Size

Solar panel packing : 360*500*40mm

Box packing: 300*250*300mm

Weight

GW: 12KG

Produce explain

1: charge time 20w solar panel give 12AH battery about 7-8h

2: working time, 2pcs 3W LED bulb lighting about can lighting 15-20h

3: Function: overcharge protect. Overdischarge protect . Battery status

4: Working temperature: - 20℃ - + 55℃
ES-50W/24AH/12V DC solar panel portable generator

Product details specification

Solar panel

High efficiency solar panel 50W 18V

Size: 550*670*30mm

Battery

Built in 12V/24AH Lead Acid battery

Controller

Built in 12V/10A MPPT controller

Output

DC12V*4pcs / USB5V*2pcs

Other parts

3w LED bulb *2pcs with 4M cable

5w LED bulb *2pcs with 4M cable, USB data * 2pcs

Size

Solar panel packing : 600*720*50mm

Box packing: 350*300*400mm

Weight

GW: 25KG

Produce explain

1: charge time 50w solar panel give 24AH battery about 6-8h

2: working time, 2pcs 5W LED bulb lighting about can lighting 20-30h

3: Function: overcharge protect. Overdischarge protect . Battery status

4: Working temperature: - 20℃ - + 55℃
ES-100W/50AH/12V

DC solar panel portable generator

Product details specification

Solar panel

High efficiency solar panel 100W 18V

Size: 1061*670*30mm

Battery

Built in 12V/50AH Lead Acid battery

Controller

Built in 12V/15A MPPT controller

Output

DC12V*5pcs / USB5V*2pcs

Other parts

3w LED bulb *3pcs with 4M cable,

5w LED bulb *2pcs with 4M cable, USB data * 2pcs

Size

Solar panel packing : 1200*720*50mm

Box packing: 500*300*450mm

Weight

GW: 45KG

Produce explain

1: charge time 100w solar panel give 50AH battery about 6-8h

2: working time, 2pcs 5W LED bulb lighting about can lighting 40-50h

3: Function: overcharge protect. Overdischarge protect . Battery status

4: Working temperature: - 20℃ - + 55℃
Solar panel portable generator Factory Pictures: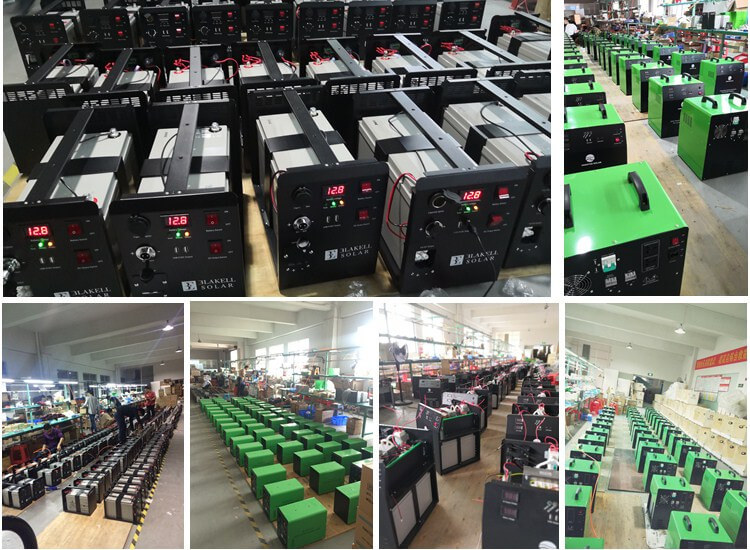 3000 sets portable solar panel portable generator production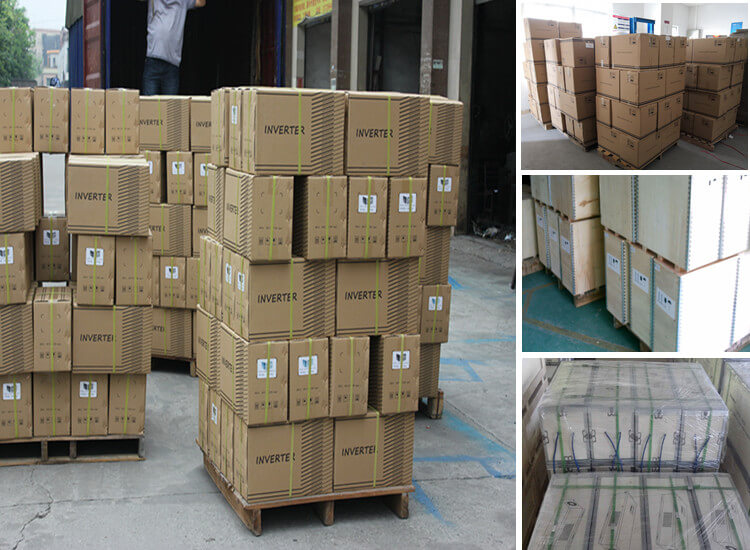 3000 sets solar panel portable generator 6 pieces 20' containers loading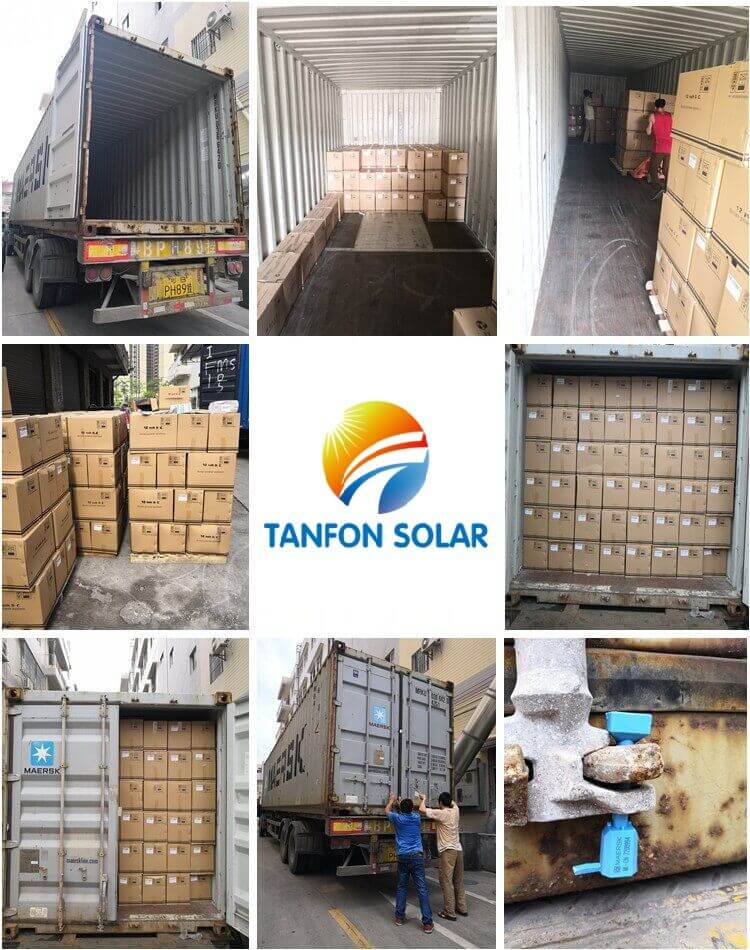 Solar panel portable generator Certificate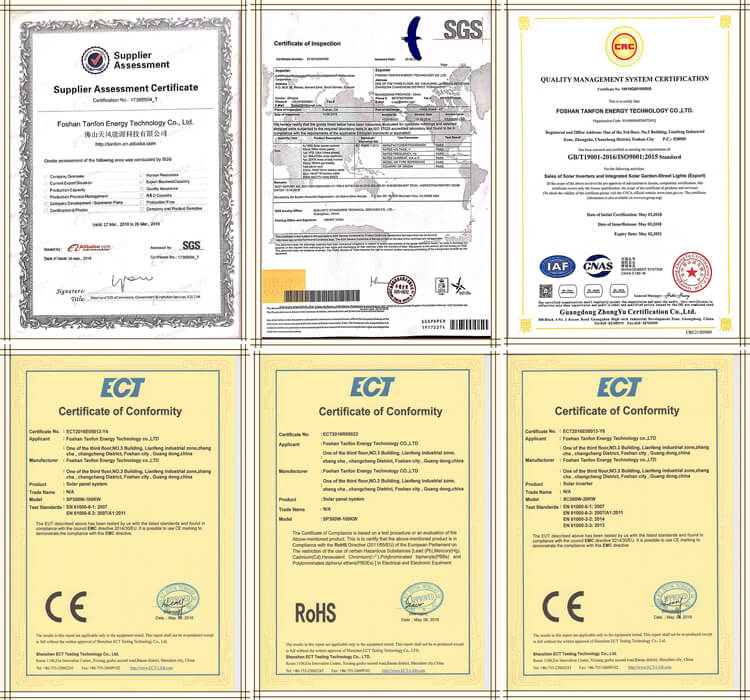 Solar panel portable generator FAQ
Q1. Are you factory?
A1. Yes, our factory and sales department are located in Foshan and we would be pleased to welcome you in our factory at any time when you are in Foshan.
Q2. How long is solar panel portable generator products warranty?
A2. YES, All products are at least 2 years warranty.
Q3. What is the shipping way of solar panel portable generator?
A3. Ship by sea.
Q4. What is the payment method?
A4. We normally require a T/T advance payment. 30% deposit and 70% before shipping. Western Union / MoneyGram /Alibaba can also be used.
Q6. Can we add our logo on products?
A6. YES.you can add your logo on products.
Q7. Can we customize product?
A7. YES. OEM & ODM.
Q8. What is TANFON solar panel portable generator after sales service
A9. During the warranty, ship free PCB by DHL or FEDEX.
Q9. What is your trade Asusurance
A10:100% product quality protection
100% product on time shipment protection
100% payment protection for your covered amount
If you have more question, welcome to contact us freely, Choose TANFON, Choose Satisfaction!
Send inquiry get more information and project pictures, and customer feedback!!!