Now is the best time to use solar energy, Don't be afraid of the trouble of power outage, keep food fresh, The light is always on, Stay away from the noise of diesel generators
(1KW-300KW) Home, Commercial, Industrial Solar With Battery Battery Backup
Stock in Lebanon now
Solar Power System Details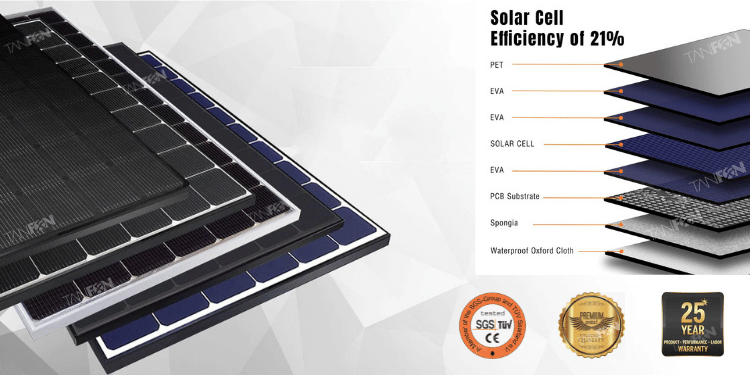 Leading Solar Technology
Maximum power up to 550W solar panel optional
With PERC American solar technology, high conversion
efficiency and a lifespan of up to 25 years,
your return on investment will increase.

Lithium battery, gel battery optional

Gel battery:
1.Free maintenance, service life 6-8 years
2.DOD 70% cycles 1500 times
3.The latest through-wall welding technology,more suitable for motor loads.

Lithium battery:
1.DOD 100% cycles 3500 times, DOD 80% cycles 6000times
2.Electric core can be traced, better after-sales service.
3.Laser welding technology with low impedance,service life up to 15 years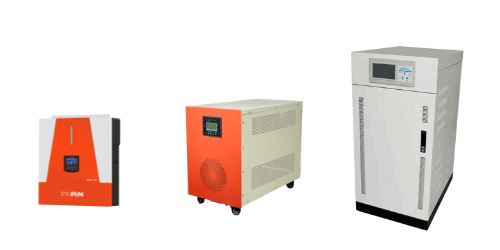 Powerful Solar Inverter

Toshiba, GE, Fuji famous brand parts,
Efficiency increased by 60%
lifespan increased by 80%
Warranty period increased by 2 times
110V/120V/220V/230V/240VAC/380VAC output,
City power and generator charger build in Overload, overcharge, over-discharge protection Fuji brand IGBT material
Tanfon Supply: Free site survey, design, production, installation, maintenance with our sophiscaticated one-stop service.
For the products, Each set solar power system has power on&off test 100 times per hour.Each step of production is under strict quality control. Our products are qualified with CE, ROHS, ISO, SGS certification
For our project case: Our products have been sold to more than 120 countries, (solar home project,solar school project ,solar hospital project,solar farm project ,solar hotel project,solar air port project ,solar millitary project ,Solar energy water treatment equipment project,solar goverment project etc)
we have a professional installation team, which has been to 32 countries and regions ( Egypt, Bangladesh, Chad, Malaysia,Thailand,Ghana, Doha, East Timor state, Pakistan, kenya ,indonesia ,Dubai,Mozambique etc.) for installation service. We also win many good feedbacks from the customers.
For our Global service in Thailand,Malaysia,Senegal,Mozambique,will build 120 service centers all over the world. Give strong after-sales service in Local
If you want to have Solar Panel to generate energy and save cost about the electricity. If you need to have energy by solar panel system to works for house, farm, hotel, factory, hospital, office, school, airport, etc.
Please contact to us to discuss more details, we can support to you all you need with your requirement.
Why Choose Tanfon?
Quality:
Service:
Pre-sale: Have been served for 120 countries professional teams will free to hlep you to design and big project site survey.

Selling: Three days per time of follow-up services, video inspection.

After sales: Engineer can be on-site installation service.
Efficiency:
Project design solution will send to you quickly within 1 hour

The fastest will be shipped in 7 days

The engineer will arrive at the installation site within 10 days after the goods arrived at port.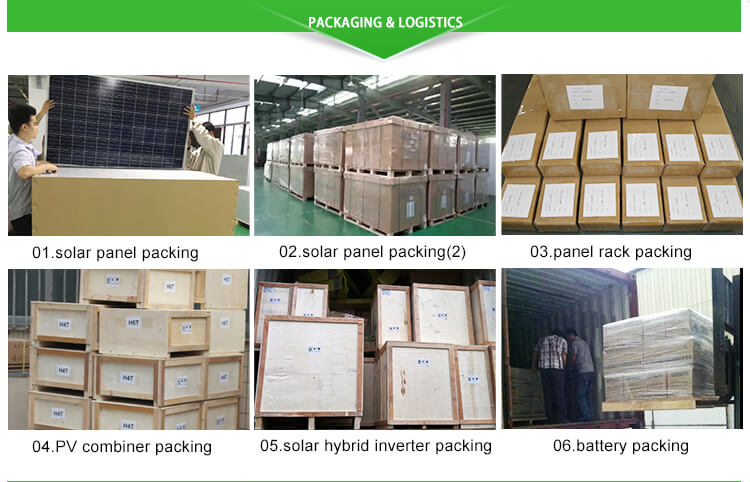 Q: What can be included for this system from TANFON?
A:This system includes:solar panels, PV array combiner,Solar inverter with MPPT solar controller build in, Gel free maintenance battery,solar panel rack,cables.,etc.
Q: Is the system solution always the same? Can I customize one?
A: No. We have professional teams making solutions for our clients. Solutions are mainly customized based on different sunshine time and power consumption. So the 1kw system may be with different configuration.
Q: Who arranges the shipping?
A: We could help you arrange the shipment, we have good service forwarder in Guangzhou.
Q: What is the lifetime of the solar power system?
A: Solar panel's lifetime are 25 years, charger controllers 5~ 7 years, inverters 5~7 years, batteries 6~8 years.
Q: What can Tanfon supply?
A: Tanfon Supply: Free site survey, design, production, installation, maintenance of one-stop service.