Performance
1. High efficiently, 30-70% energy saving , comfortable and money saving, the SEER exceed to 6.5, all of the solar air conditioner is A++ or A+++.
2. Durable and long-lived, smooth running. Low-loaded operation of the compressor to extend its duration.
3.Healthy and comfortable, constant temperature and keeping air conditioner disease away.
4. Super luxurious appearance decorates your home. Indoor panel adopts aluminum alloy and wire drawing metal color board to make your house more sparkling.
5. Automatic open and close dustproof air outlet.
6. Easy installation, same as the traditional air conditioner.
7. With strong adaptability, our hybrid solar air conditioner can run at super low and high temperature from -7 to 53 centigrade.
8. Exceeding the national standards and applicable to all kinds of environment.
Working principle
Hybrid solar air conditioner

* When the power on, the compressor start working, it compress the refrigerant from low pressure to high pressure, low temperature to high temperature, then discharge to heat exchanger of the solar collector


* In sunshine time ,the vaccum tube can absorb the sunshine to heat the water of the water tank, then the hot water will translate the heating to refrigerant by the exchanger, then help the compressor heat the tempeature and increase the pressure of the refigerant again,

so it just need use the small compressor driver the system running, just use the less power to cool or heat the room,to save more energy.
Kinds of Solar Air Conditioner
1,Wall Mounted Type
2,Casstte Type
3,Floor Ceiling Type
4,DC Inverter Type
5,Duct Type
6,Trinty System(A/C with hot water)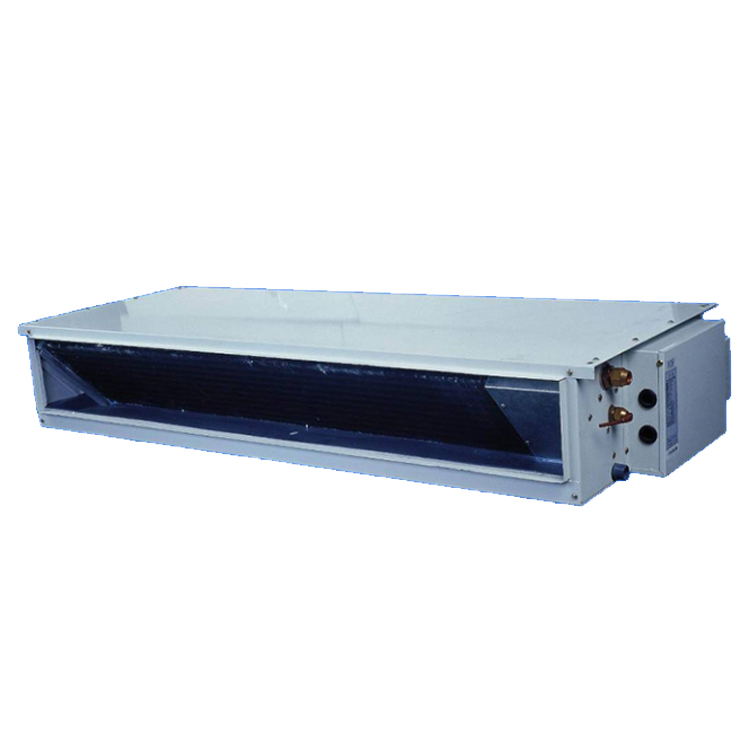 Duct Type Capacity from 18000Btu to 60000Btu
• Main Features
• 1,Ultra quiet design
• 2,Compact design
• 3,Flexible and convenient for installation
• 4,Panasonic compressor
• 5,High effcient heat exchanger
• 6,Advanced mircocomputer control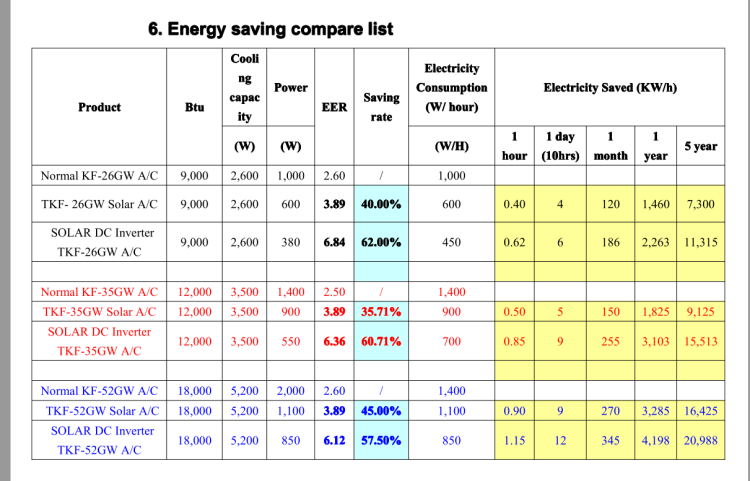 • 7,Multi-safety protection function