Grid tie inverter 5kw grid solar inverter 5000W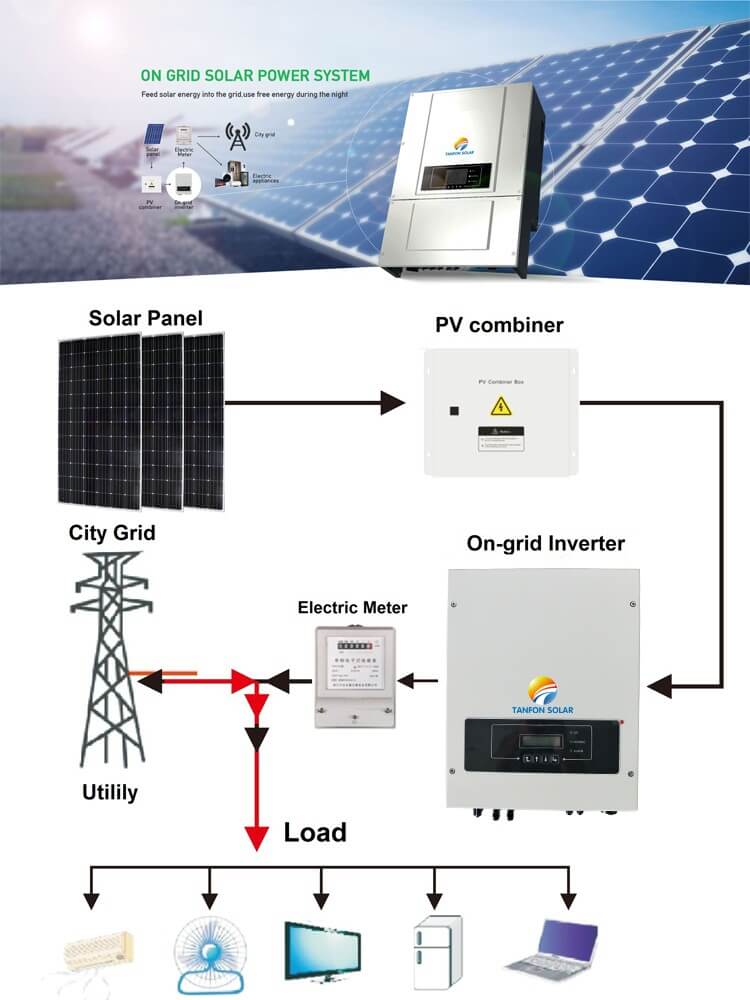 Tanfon solar grid tie inverter have power design 1kw 2kw 3kw 4kw 5kw 6kw 7.5kw single phase, 4kw-70kw three phase.
1kw to 5kw grid tie inverter design: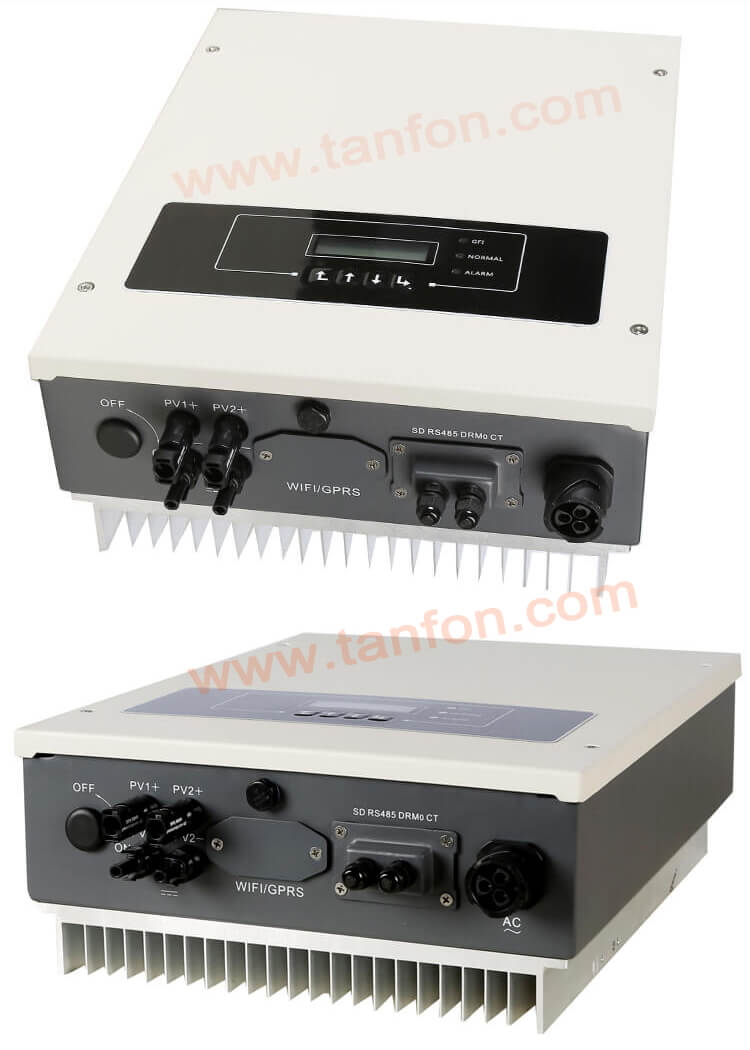 Product Advantages (3kw-7.5kw single phase grid tie inverter for solar)
High output
The highest efficiency 98.2%

Real-time and accurate MPPT algorithm, MPPT efficiency greater than 99.5% to ensure maximum return

Wide operating voltage range: from 90V to 580V, compatible with various specifications of photovoltaic arrays

Independent dual MPPT tracking for better adaptability to various rooftop power station designs

Transformerless inverter topology is used to achieve higher inverter efficiency
Flexible and economical system solutions
LCD screen plus combination buttons for easy viewing of inverter status information, communication connections, and system configuration

RS485 and external Wi-Fi/GPRS (optional): System monitoring configuration is more flexible

Mobile APP real-time monitoring is more convenient

Built-in anti-backflow function (optional)

Built-in sound and light alarm function
Low maintenance costs
Transformerless design, Higher efficiency, smaller size, lighter weight

All-aluminum stainless steel case, natural heat dissipation, enhanced corrosion protection, extended service life

IP65 protection level, freedom of installation location

Photovoltaic connector for easier installation and maintenance

Flexible and mature monitoring solutions
Smart Grid Management
Reactive power adjustable function

When the power grid is over-frequency, automatic load shedding

Remote active limit function
Grid tie inverter data sheet
Product Type
HBF5KW
INPUT(DC)

Max. Input power

5500W

MPPT input port quantity

2

Input string quantity

2

Auxiliary source start voltage

80V

Max. Input voltage

600V

Grid starting input voltage

120V

Rated input voltage

360V

MPPT voltage range

90V-580V

Full load MPPT voltage range

250V-520V

Max. input current

11A / 11A

Input terminal type

MC4 / H4

OUTPUT(AC)

Max. AC power

5000VA

Nominal AC power

L/N/PE, 220, 230, 240

Nominal AC voltage range

180V-276V (according to local standards)

Power network frequency range

44~55Hz / 54~66Hz (according to local standards)

Active power adjustable range

0~100%

Max. Output current

22.8A

Total harmonic component (current)

<3%

Power factor

1 (+/-0.8 adjustable)

FUNCTION

Max. power

98.0%

European Efficiency

97.5%

Night power consumption

<1W

Initial power

50W

MPPT efficiency

>99.9%

PROTECTION

DC reverse protection

Yes

DC switch

Optional

Protection class / overvoltage category

I / III

I / O surge Protector II)

Optional

Safety Protection

Anti-islanding, RCMU, ground fault monitoring

Certification

NB/T32004-2013, AS4777, VDE0126-1-1, G83/2, G59/3, C10/11, RD1699, UTEC15-712-1, EN50438, VDE-AR-N4105

Communication

Energy management unit

According to certification and requirements

Standard communication mode

RS485, External GPRS / Wi-Fi (optional)

Working information storage

25 years

General Data

Ambient temperature range

25°C~+60°C (Reduced load over 45°C)

Topology

No transformer

Protection level

IP65

Permissible relative humidity range

0~100% Non-condensing

Max. Working altitude

4000m

Noise

<25dB

Weight

11.5KG

Cooling method

Natural convection

Size

405*315*135mm

Warranty

5 years (can be extended 10/15/20/25 years)

Remarks: According to the different irradiation intensity in different places, it is suggested that the input solar power can be over 1.1~1.2 times
Grid tie inverter use for power solar system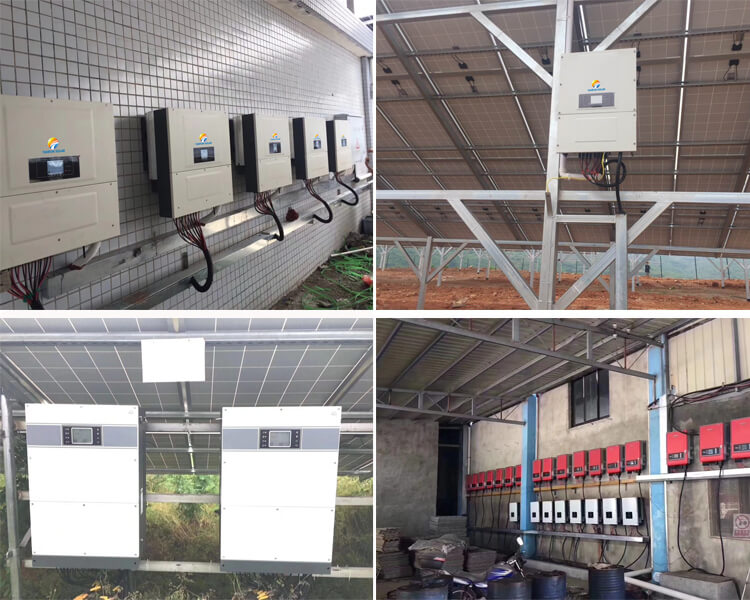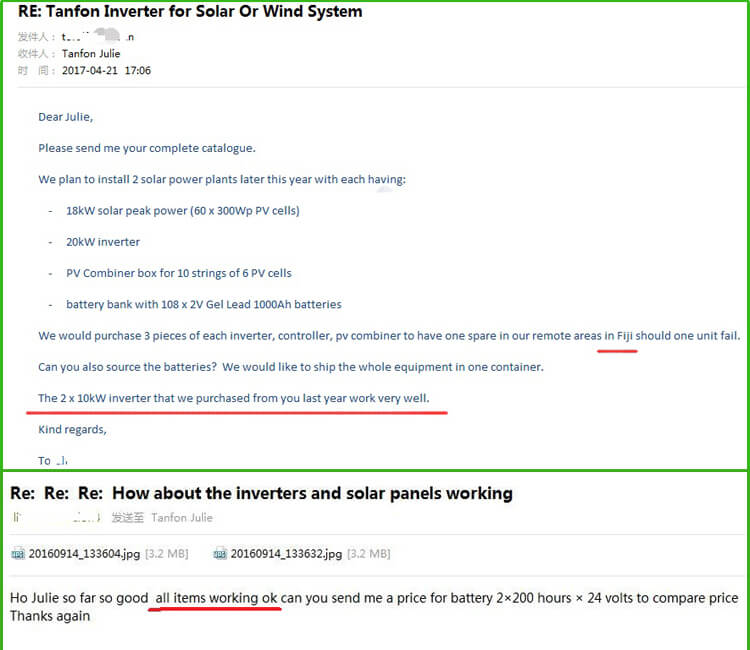 TANFON Grid tie inverter Factory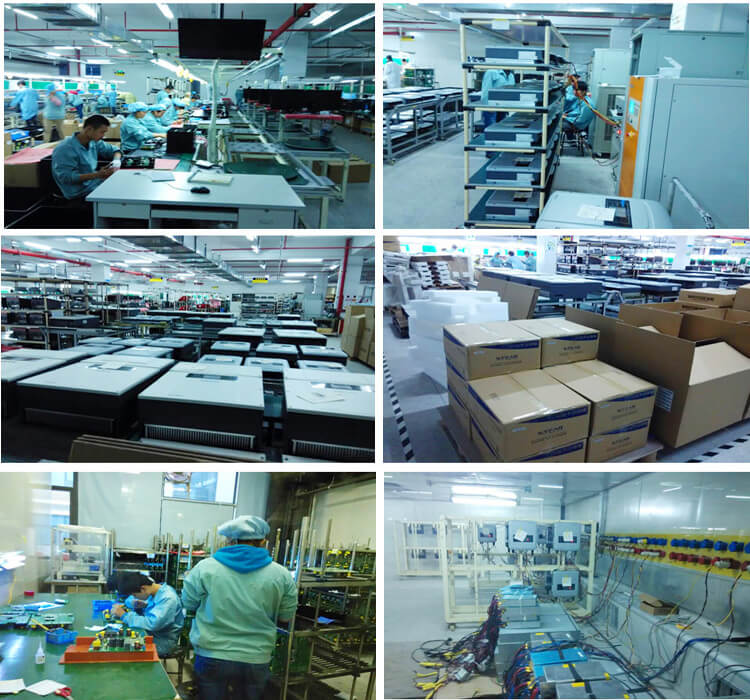 Why Choose Tanfon?
Quality:
Service:
Pre- sale: Have been served for 120 countries professional teams will free to hlep you to design and big project site survey.

Selling: Three days per time of follow-up services, video inspection.

After sales: Engineer can be on-site installation service.
Efficiency:
Project design solution will send to you quickly within 1 hour

The fastest will be shipped in 7 days

The engineer will arrive at the installation site within 10 days after the goods arrived at port.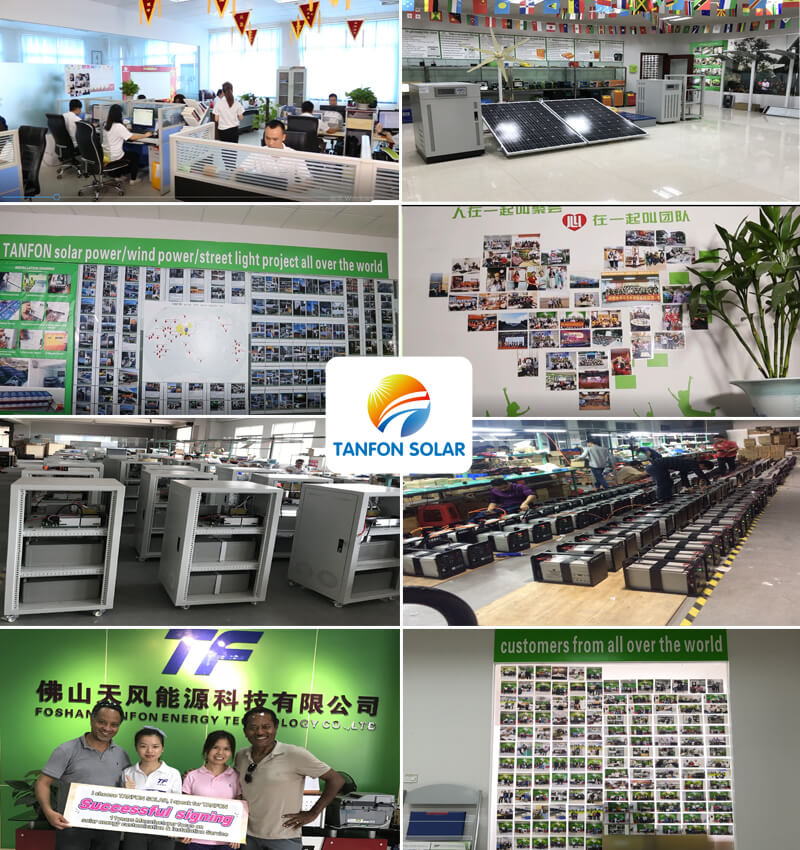 We accept OEM and small trial orders, Please send inquiry to us or contact me for more details. All inquiries will be replied with in 24 hours.