Inverter running without battery for off grid solar power system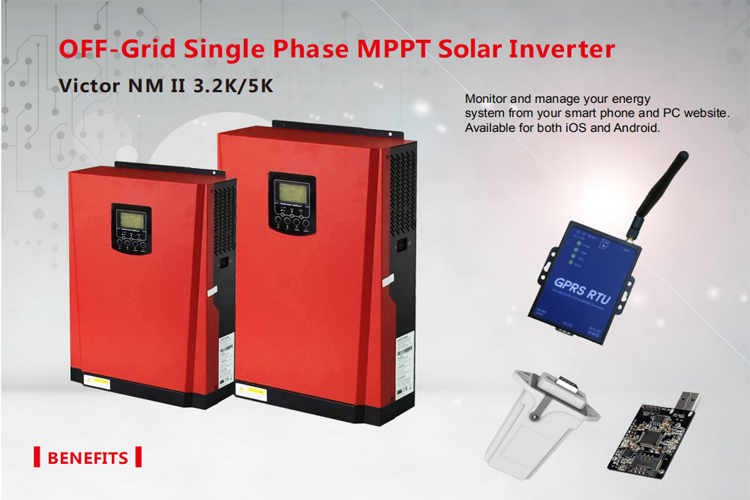 Technical advantages:
1) Solar off grid system without battery, 35% cost off compared to traditional solar system
2) Connect generator And PV complementary
3) Wide input voltage range, can adapt to many areas and complex power grid
4) GPRS &WIFI network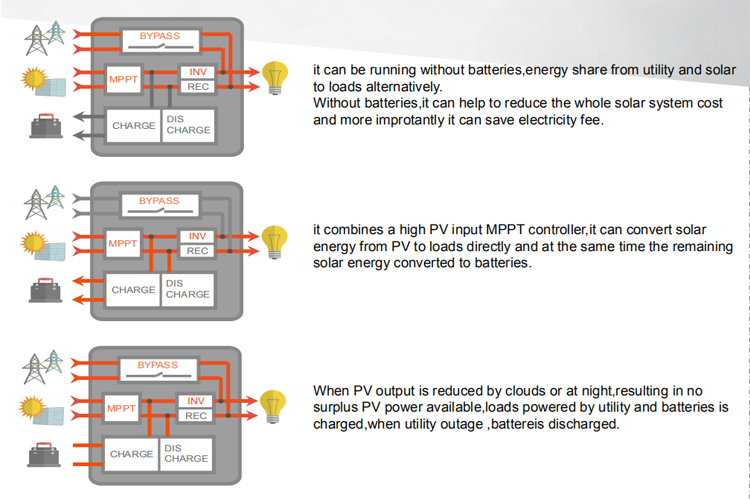 Off grid solar system without battery design bebnefits
It can be running without batteries, energy share from utility and solar to loads alternatively.

Without batteries, it can help to reduce the whole solar system cost and more importantly it can save electricity fee.

It combines a high PV input MPPT controller, it can convert solar energy form PV to loads directly and the same time the remaining solar energy converted to batteries.

When PV output is reduces by clouds or at night, resulting in no surplus PV power available, loads powered by utility and batteries is charged, when utility outage, batteries discharged.

Off grid solar system running without battery can help to reduce the cost and save electricity fee, energy share from utility and solar to loads alternatively.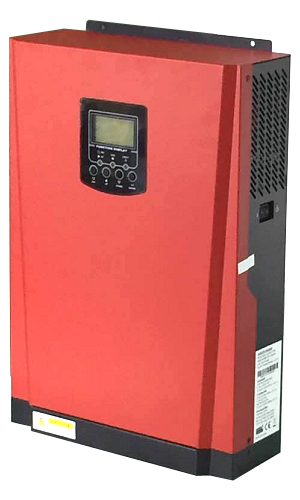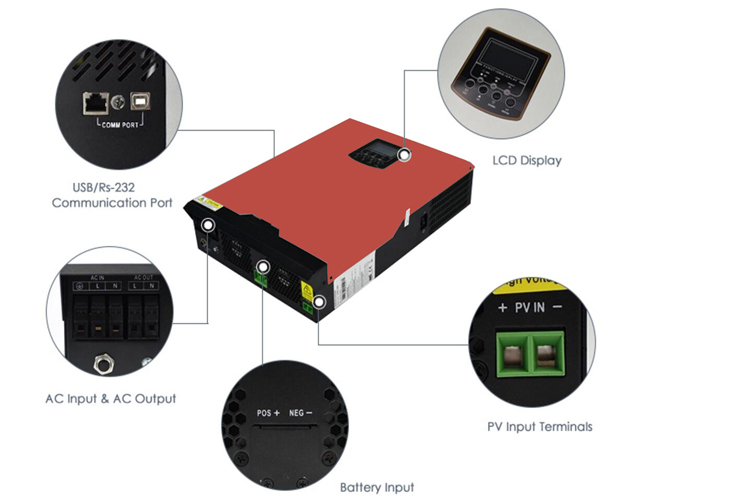 off grid inverter running without battery datas

Model

TF-smart-2000-24

TF-smart-3200-24

TF-smart-5000-48

RATED POWER

2000VA/2000W

3200VA/3200W

5000VA/5000W

INPUT

Voltage

230 VAC

Selectable Voltage Range

170-280 VAC (For Personal Computers)

90-280 VAC (For Home Appliances)

Frequency Range

50 Hz/60 Hz (Auto sensing)

OUTPUT

AC Voltage Regulation (Batt. Mode)

230VAC ± 5%

Surge Power

6400VA

10000VA

Efficiency (Peak) PV to INV.

97%

Efficiency (Peak) Battery to INV.

94%

Transfer Time

10 ms (For Personal Computers) ; 20 ms (For Home Appliances)

Waveform

Pure sine wave

BATTERY & AC CHARGER

Battery Voltage

24 VDC

48 VDC

Floating Charge Voltage

27 VDC

54 VDC

Overcharge Protection

33 VDC

63 VDC

Maximum Charge Current

80 A

60 A

SOLAR CHARGER

Maximum PV Array Power

4000W

5000W

MPPT Range @ Operating Voltage

120 ~ 450 VDC

Maximum PV Array Open Circuit Voltage

500 VDC

Maximum Charging Current

80A

Maximum Efficiency

98%

PHYSICAL

Dimension, D x W x H (mm)

100 x 300 x 440

Net Weight (kgs)

11.5

12.1

Communication interface

USB/RS232

OPERATING ENVIRONMENT

Humidity

5% to 95% Relative Humidity(Non-condensing)

Operating Temperature

0°C - 55°C

Storage Temperature

–15°C - 60°C

Product specifications are subject to change without further notice
Customer feedback:
Our Factory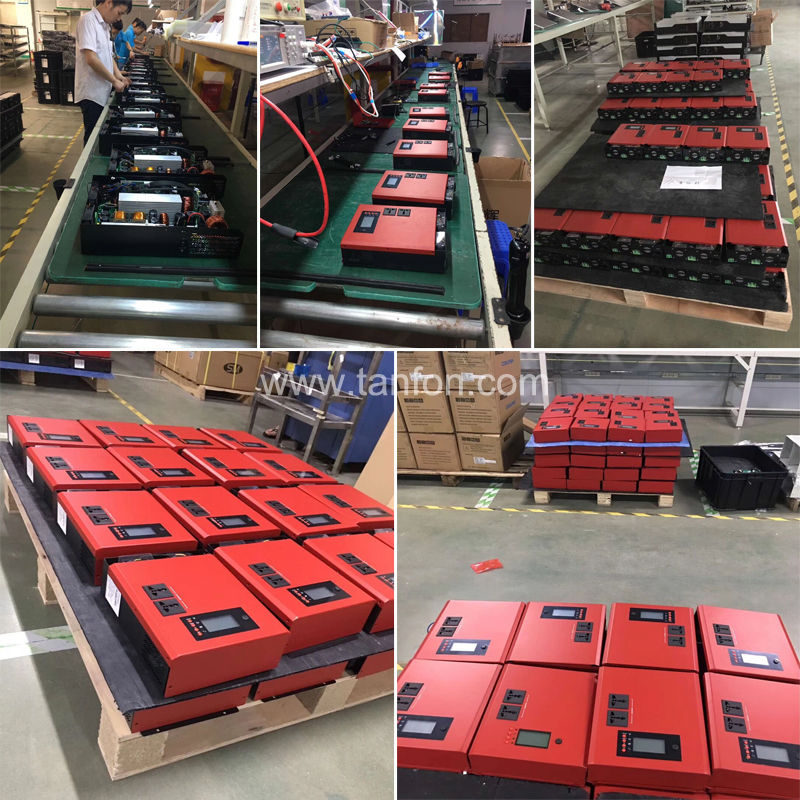 We accept OEM and small trial orders, Please send inquiry to us or contact me for more details. All inquiries will be replied with in 24 hours.