4 strings PV Combiner Box solar energy system series product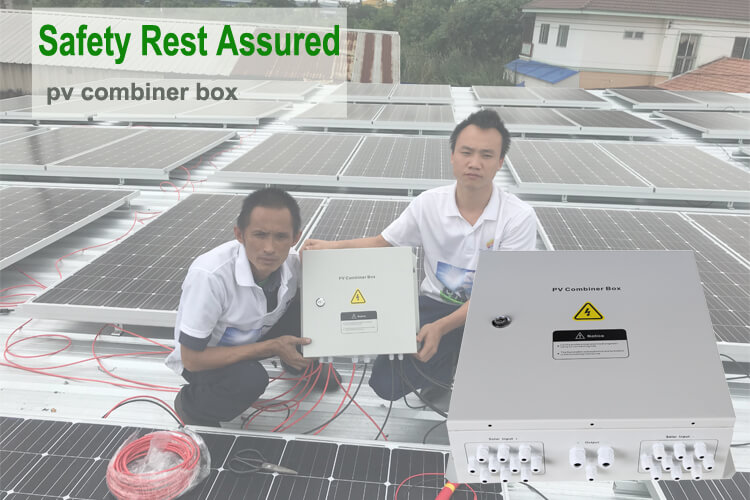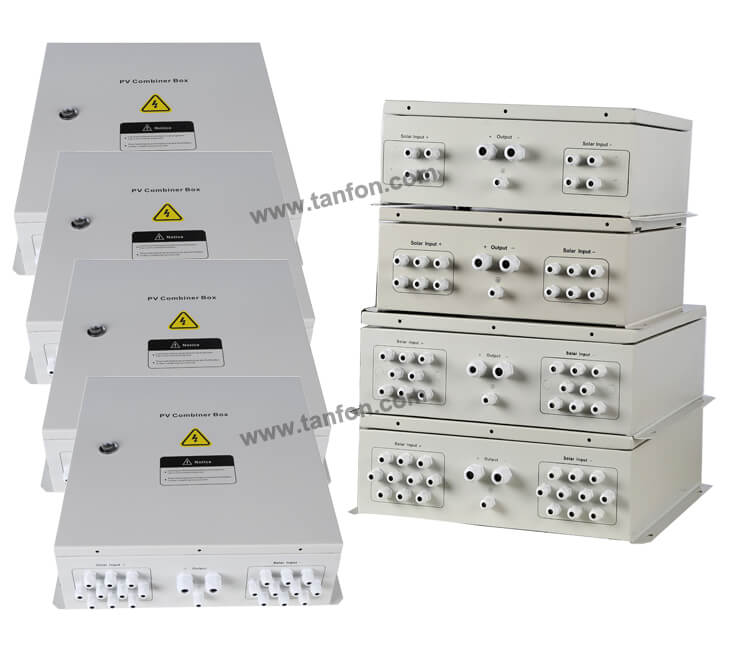 PV Combiner Box Product Features:
1

One groups of independent PV array input and output for flexible application in different connection schemes.

Use to connect to multiple PV array strings inputs, Simplify wiring between PV array and controller, protections to controller.

2

Multiple PV input arrays each of which has a maximum current of 10A

3

A high voltage fuse provided for the counterattack prevention of each PV input array. It adopts the professional DC breaker, capable to withstand voltage not lower than DC1000V. So it is safe and reliable.

4

A special high-voltage lightning protection device for the PV module

5

A special high-voltage circuit breaker for output control of the PV module

6

A degree of protection of IP65 for meeting the need of outdoor installation

7

Easy and convenient installation and maintenance, long-term service life.

8

Can prevent countercurrent (reverse irrigation), prevent internal friction. Heat spot prevention effect.

9

Reliable thunderstorm& surge protection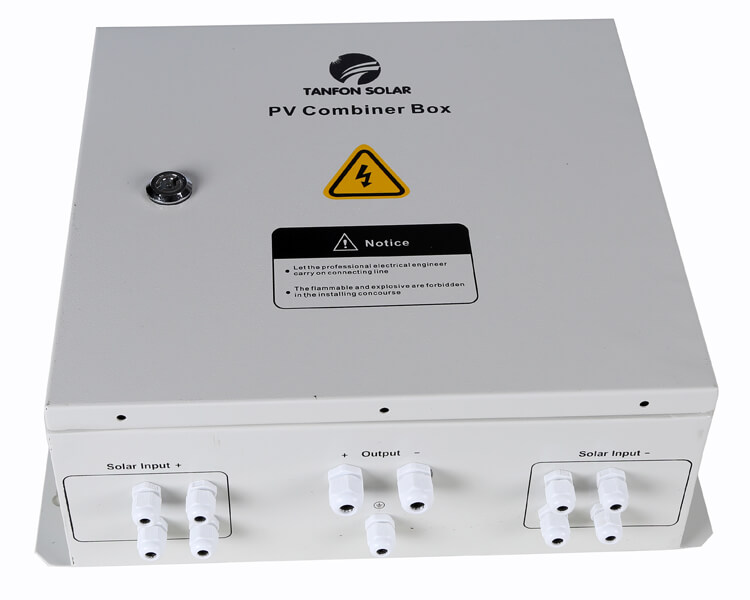 PV combiner box Technical data

Model

H4T

Input data

PV array input numbers

4

Max. single PV array current

10A

Single PV array fuse

10A

single PV array wire size

PG7, 4mm2
Output data

Output numbers

1

Max. output current

40A

Each way output wire size

PG16, each way 8mm2​

Max output voltage

800VDC

DC output circuit breaker

YES

Others data

Protection

IP65

Temperature range

-30℃ ~ +60℃

Reference weight (N.W/G.W.)

5.3 / 9.3

Machine size (D X W X H)

360*340*145mm

Packaging size (D X W X H)

470*450*255mm

Cooling way

Natural cooling

SPD protection

YES

Ground wire size

≥6mm2
Solar energy system Why need to use PV combiner box
The PV combiner function: lightning protection, isolation - to prevent solar panels anti-irrigation
In general, solar panels are allowed to be used in parallel at nominal voltages, but only after proper handling.
When in parallel must ensure that solar panels will not occur between the internal friction, which requires the addition of combiner box, the combiner box can prevent counterflow (anti-irrigation), to prevent internal friction.
If you do not add confluence box, solar panels may not be placed at the same time by the sun, one is not according to one, a part of the current will be poured into the sun without solar cells, will have a hot spot effect, Solar panels will turn black and eventually burn out.
PV Combiner Production

PV Combiner Packaging
PV combiner use for solar energy system