Tanfon IOT App
Download
TANFON SOLAR, backed using the Industrial Internet to discover clever electricity and realize the Internet of Things
Turn on the phone, faucet a TANFON cloud app, and the photovoltaic electricity consumption records of TANFON customers will come into view.
Not solely the electricity consumption, strength generation, voltage, and present-day statistics are clear at a glance, however, additionally, the operation repute of more than a few gears such as controllers and inverters can be effortlessly inquired. Click on any single object of the factor in the interface, and the information of the thing will be displayed really for a length of time.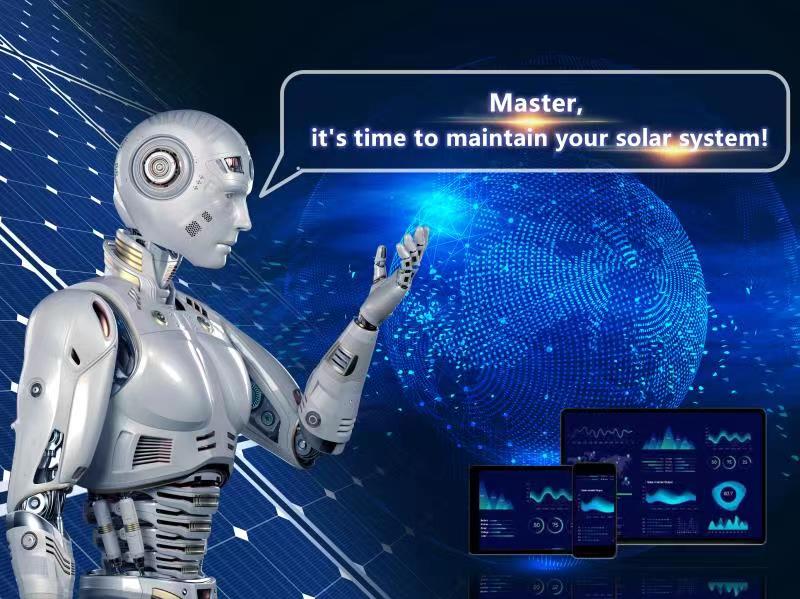 This is the clever power administration and manipulation device "TANFON Cloud APP" developed by using FOSHAN TANFON ENERGY TECHNOLOGY CO., LTD. By putting in a wise management unit, TANFON has constructed an "information bridge" between regular photovoltaic gear and the Internet, permitting clients to control the use of electric-powered strength extra intelligently.
Enterprises are the predominant physique of innovation. TANFON is one of the benchmark high-tech organizations cultivated using the Foshan Science and Technology Department. In current years, below the promotion of Foshan's science and technological know-how department, greater and extra high-tech organizations have embarked on the revolutionary street of digital statistics transformation, main the improvement of the industry.
Open up facts nodes and empower electrical equipment
TANFON SOLAR is geared up with a sensible safety and manage unit integrating control, protection, dimension, and verbal exchange on the power storage photo voltaic strength system. It proves the steadiness and reliability of the TANFON photovoltaic system.

TANFON has additionally constructed a bridge to convert hardware facts into product results, and prolonged aiding operation and preservation services. Through the introduction of the Internet huge records technology, the company's history can screen the records fed returned by way of customers online, analyze the cutting-edge operation of the user's electrical equipment, and become aware of odd energy consumption such as excessive load and low battery warning in advanced.

Solar with IOT User value
1. Convenience and efficiency
The solar system operation is monitored on the APP, mobile phone controls the turn on /off function.
2.Exception handling.
The company's essential server will ship peculiar information to the user's APP and mailbox in a well-timed manner.
No longer have to wait till issues such as trips, energy outages, etc. Occur earlier than repairing and fixing them.
3. Improvement analysis.
According to long-term systematic work tracking, enhance product pleasant from facts analysis; use statistics to speak, and use monitoring effects to show quality.
4.Innovative after-sales service.
The App has lifetime service with automatic push timing maintenance reminders ,get longer warranty, extended lifespan and save your money
TANFON SOLAR will proceed to take the cloud platform's clever electricity administration and manipulate device as a breakthrough, amplify funding in strength storage energy stations, photovoltaic power monitoring, and clever agriculture projects, similarly decorate product extra functions, minimize power consumption, and construct an ordinary power storage photovoltaic electricity gear at domestic and abroad. Comprehensive answer provider.

TANFON SOLAR invests 5% of its income every yr. as a scientific and technological innovation fund and has installed a lookup and improvement middle and a product trying out middle that governs the technical work of the complete company.

With the improvement of the Industrial Internet, the world is accelerating the in-depth integration of the Internet, huge data, synthetic Genius, and the actual economy, which lets TANFON SOLAR efficiently capture the improvement opportunity.

From 2018 to 2021, TANFON has successively utilized for eight invention patents and has executed success in IoT in farms, factories, buying malls, schools, hospitals, and communications.