TANFON SOLAR: 8MW Solar System for City TINE , Valued by President of Chad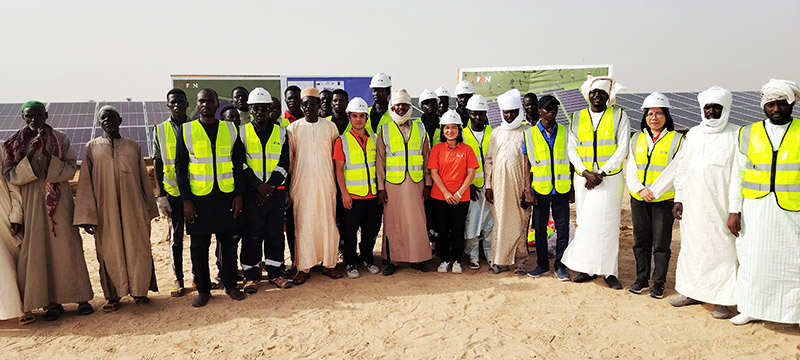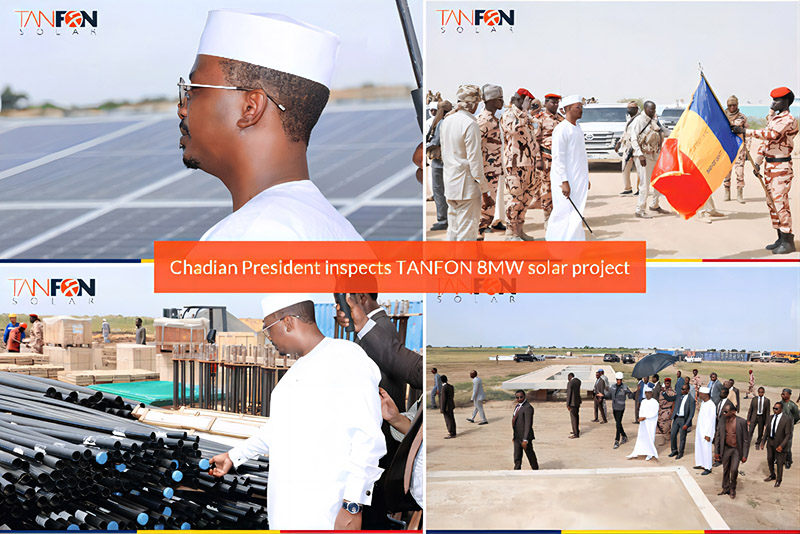 In the city of TINE in Chad, an important government solar project is changing people's life and bringing them stable electricity.

Link: TANFON solar panel 6.48MWH Lithium battery storage system story

The first phase of this project is actually 2.5MW, which is the initial stage of the entire project of 8MW. The President of Chad attaches great importance to this project because he is well aware of the importance of stable power to people's quality of life and social development.
As a solar manufacturer, TANFON SOLAR is committed to completing this project with German 5S industrial-grade technical standard. We are fully aware of the importance of government quality standard, which not only means that we must meet strict technical and engineering requirements, but also means that we provide reliable, efficient and long-lasting power solutions for the people.

TINE 8MW solar energy storage system, the first phase is 2.5MW solar panel + 6.48MWH lithium battery energy storage system.
A total of 4556 pieces of 550W PERC solar panels,
4 X 20-feet containers,
2 X 1.25KW 16KV step-up transformers,
2 X 500KW Perkins diesel generators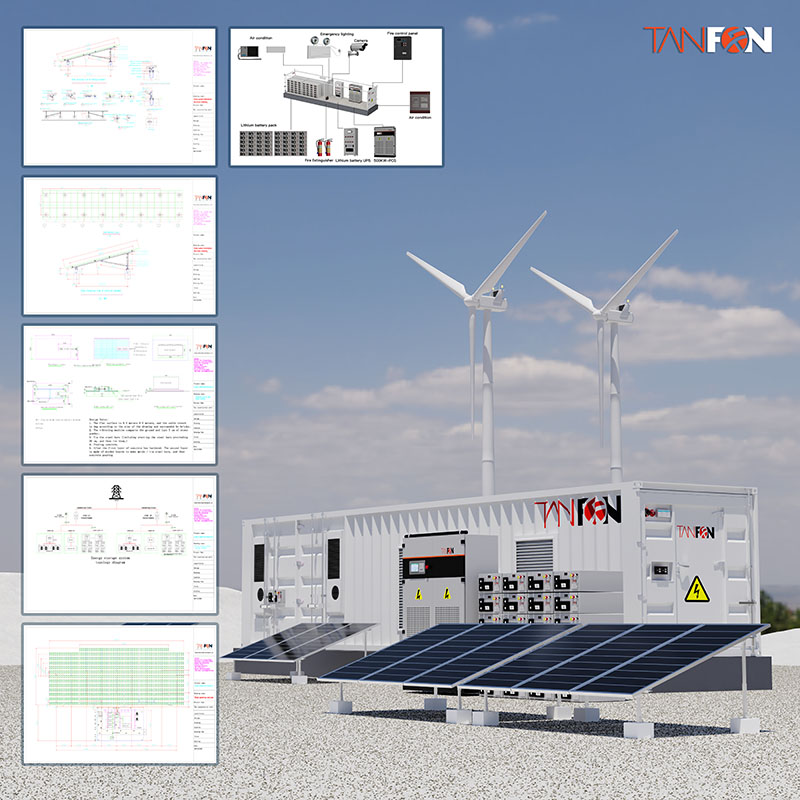 By utilizing solar energy, TANFON SOLAR will provide stable power to TINE City's 500,000 residents, reducing dependence on diesel power generation, thereby reducing environmental pollution and carbon emission. This not only helps protect the environment, but also improves people's quality of life.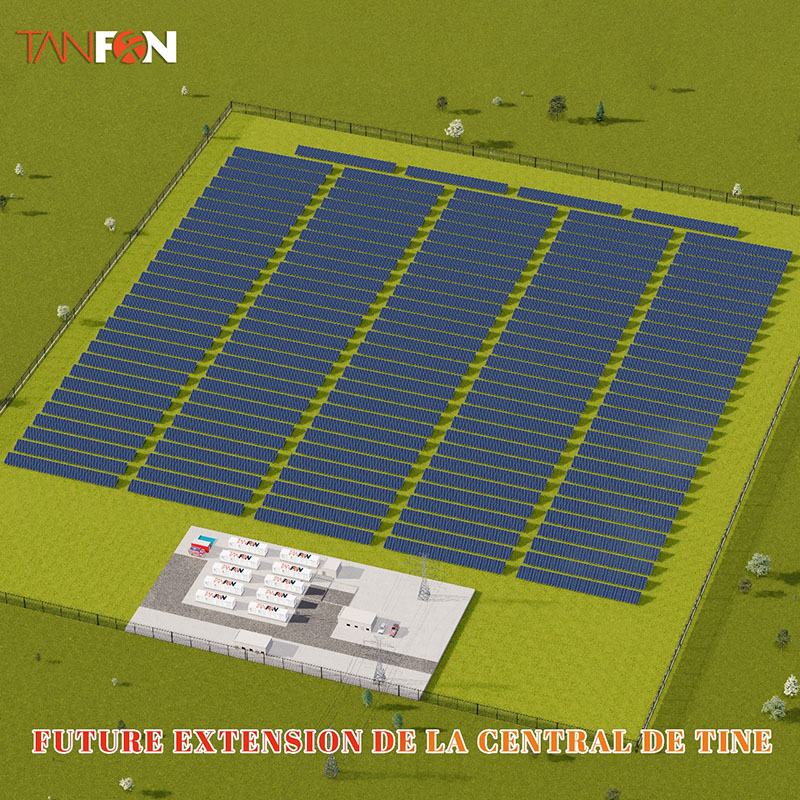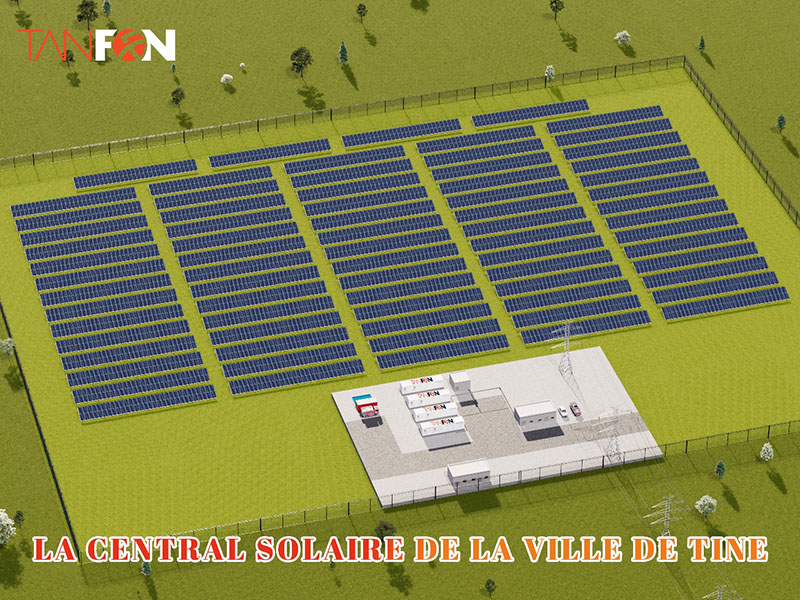 Mr. President of Chad conducted a group of relevant personnel to our construction site, and personally learned the implementation of the project.
They listened to TANFON engineers' instruction of the principles and installation steps of the entire solar power generation system, and inspected the installation site of the solar panels, as well as the high-voltage layout. The President expressed high praise for the actual progress and quality of the project.

The President of Chad's field research also further proves his concern on the quality of people's life and his commitment to sustainable development. He is fully aware of the importance of this project, not only to ensure stable power supply for the people, but also to create better employment opportunities, promote economic growth and social progress.

Our solar projects are not just about satisfying the energy needs, but also about achieving sustainable development goals. We follow government quality standards to ensure that every aspect of project design, construction and operation meets the highest requirements. Through the cooperation of local governments and power bureaus, solid support has been provided for the successful implementation of solar projects.

With this government project, we will continue our efforts to provide stable power to the residents of TINE City and promote the sustainable development of the entire Chadian society. We believe that with the use of solar energy, we can create a better life for people and make greater contributions to Chad's prosperity and progress.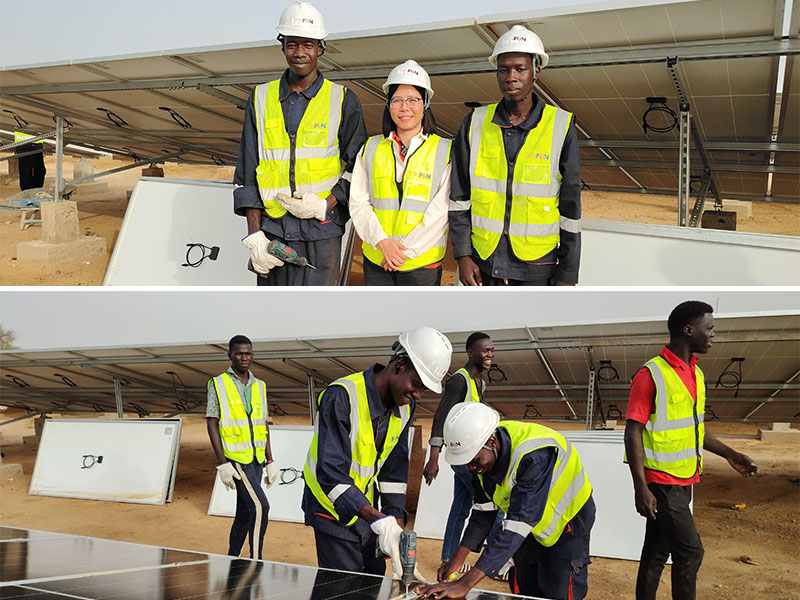 The President of Chad's field research, is not only a recognition of our project, but also a recognition of the TANFON SOLAR team. The high attention and value will further enhance the reputation and influence of TANFON SOLAR's projects in Chadian society and lay a solid foundation for the future development of the project.
Let's work together towards a cleaner, more prosperous and sustainable future!
TANFON promise :
100% German 5S Industrial grade technology;
100% full power on solar panel ,battery ,inverter full set system.
100% same government quality for you!
(More why us)

If you have a MW-level large-scale project, please contact: Email: [email protected] or Whatsapp: 008613249401341 Contact us now for a quote