Last week, Tanfon 200KW solar power project was installed in Port Moresby, Papua New Guinea, and the installation of the project was completed by our engineers.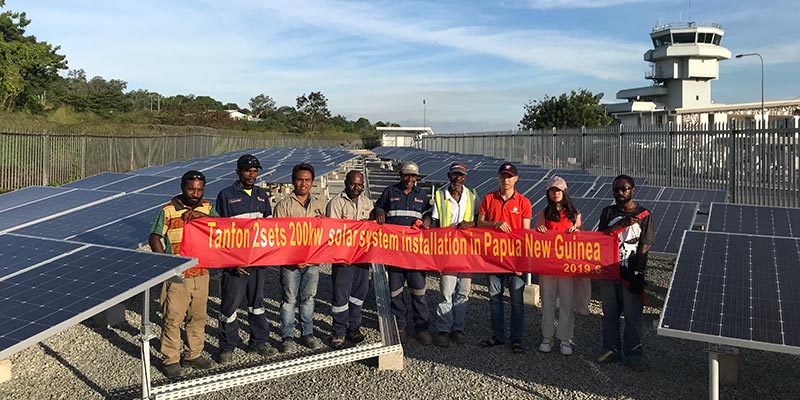 Papua New Guinea is geographically close to the equator, with strong sunshine. Many Australians and Chinese work in Papua New Guinea. Many machines are made in China. They are traded with Chinese frequently.
The country is mainly based on agriculture, and many local people no have jobs. The city where we are going is Port Moresby, the capital of Papua New Guinea. According to my client, many Australians, and the Philippines, the Chinese have come here to open a company and work because the country has great opportunities for development.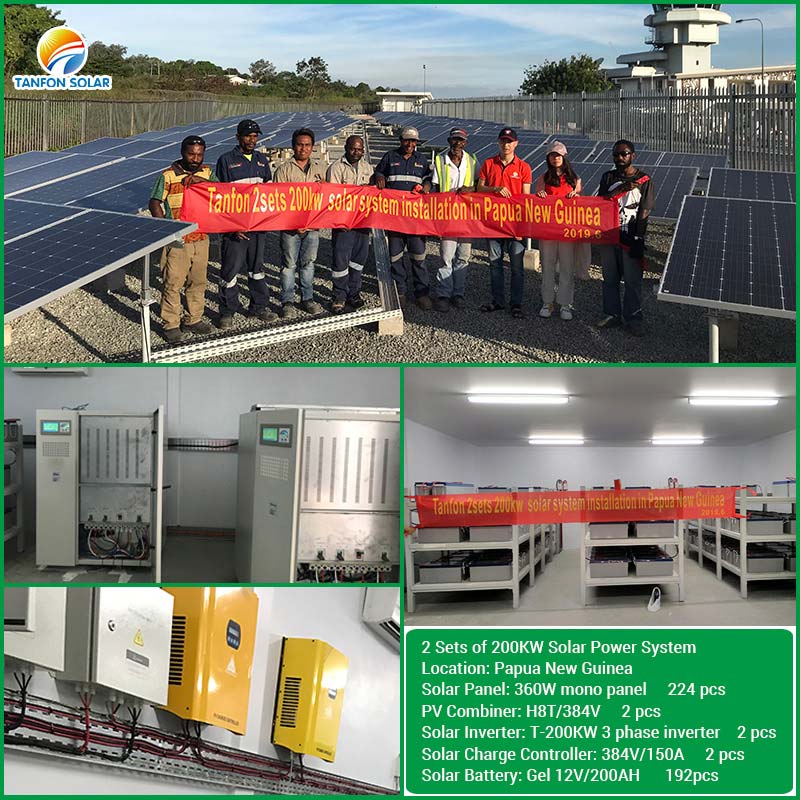 This 200KW solar power project is for the government, which is used for people working in the airport. The solar system is used in a cafe, and there are CEOs from around the world who will come here to drink coffee.
The local electricity bill in Papua New Guinea is quite expensive. The electricity bill is 4 RMB per kWh, and the local power supply is quite unstable.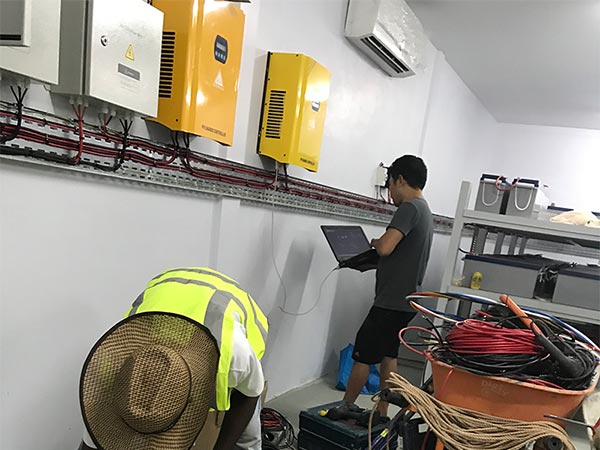 Installation process
The system solar panels have been installed before we go there, and the solar panels are installed at a very high level. He said that sometimes it will rain, and the place where the solar panels are installed is easier to accumulate water, so panel racks are put at a high level.
Inverters, batteries, and combiners are all indoors, and they use our DC air conditioner to control the temperature inside the room, in 24 hours of work.
Their idea is first solar power and then the battery last generator, and all implement automatic functions.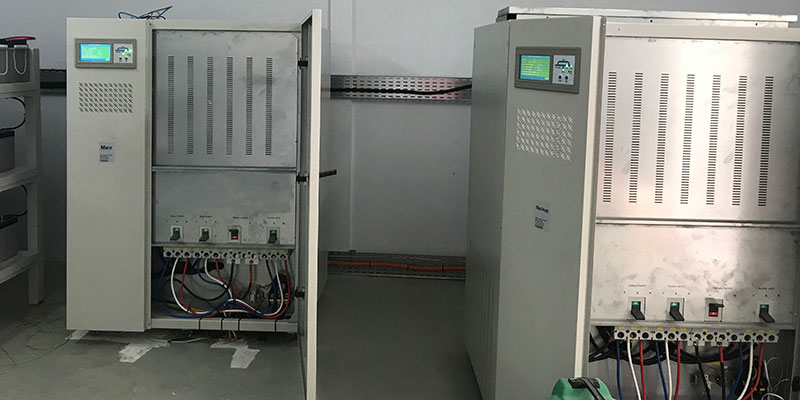 The 200KW solar power system design
One system works, and another system backup, when one system's battery is low, it automatically transfers to another system. If the battery of both systems is low, the generator will be automatically started.
The 200KW solar power project meets the needs of our customers. They like our design very much.
For more details about the 200KW solar power project, please click this link to view.https://www.tanfon.com/case/200kw-solar-power-system-kit-for-hotel-use.html