The story of 63 sets of 20KW solar commercial system orders
HASSAN is a trader doing business in Chad. Because of his local relationship, he got a sample order for a government project. It was very urgent at the beginning, so he bought the whole system in Chad.
But because the local products had some problems, he found TANFON on the Internet. At the beginning, he didn't trust TANFON, so it was just an ordinary cooperative relationship. And only bought 3 sets (15kw, 20kw, 30kw) of solar energy systems for testing.
Because he said that government projects need to test the quality. Dare to place a bulk order.
After a year of testing (from the first sample order), our 20KW #solar commercial system has been working very stable.
This is the video and picture sent by the customer after installation and use:
https://www.tanfon.com/case/tanfon-school-solar-engineering-project.html
Because the first batch of solar systems worked very well, than placed an order for 13 sets of 20KW solar systems.(total 163sets)
https://www.tanfon.com/case/chad-20kw-gel-battery-off-grid-solar-power-system.html
After the 13 sets were installed, 63 sets of school solar systems were ordered immediately.
These solar systems are installed in different cities, but they are all used for newly built schools.
Because there is no mains power there, all the loads of the school are powered by this 20KW solar system.
FAQ:
What accessories are included in the 20KW solar system configuration?
20 solar panels
16 gel batteries
1 MPPT controller
1 IGBT German 5S technology solar inverter
Why choose the 20KW configuration?
When talking about sample orders in the early stage, our engineers communicated with the customer's engineers and determined the configuration of the 20KW solar system according to the customer's local load conditions.
Why do customers trust TANFON's solar energy system?
The customer told me that when he placed the sample order, in addition to hearing us say that our 5S technology is German, he also went to a customer to inspect our installed solar system.
But they still want to test for a longer period of time to confirm that there is no problem with TANFON's products before placing a bulk order.
How long does it take to install a #20KW system?
A: The customer said that for the first system, he did not use our installation tools, and it took 7 days to install a system.
But after using our matching installation tools, a system can be installed in 3 days.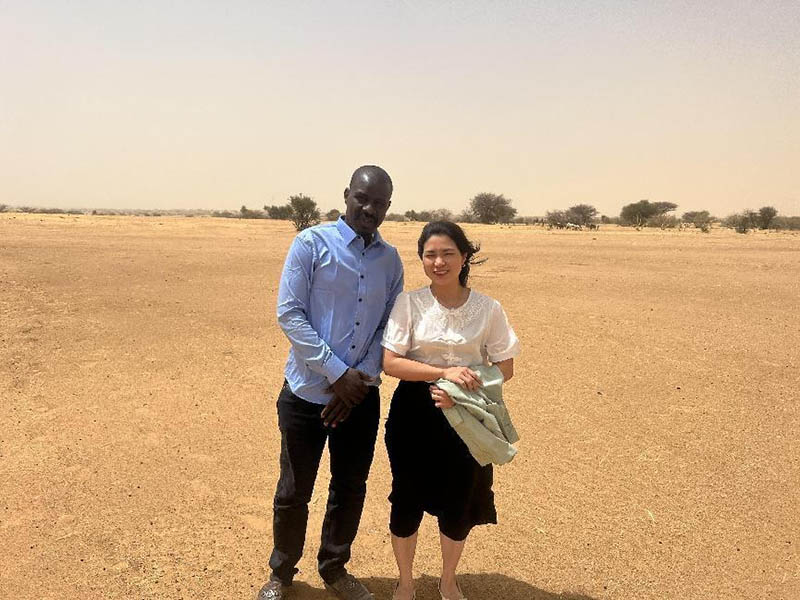 This is an installation engineer who knows our TANFON solar system very well. He is already familiar with our products and has been watching the live content of our business school online. This will facilitate his installation work.

There are nearly 100 sets of orders waiting for us. We will also adhere to the principle of quality first and install more solar systems in Chad. I hope that the children in Chad can have a better standard of living, and everyone can experience the wonderful life brought about by electricity.

The government of Chad now trusts TANFON very much. In order to get more orders, HASSAN has cooperated with government departments to assist TANFON to register the TANFON brand and company in Chad.

We will launch more solar energy projects in Chad in the name of Chinese factories, and we also promise the Chad government that we will launch more commercial solar energy systems to provide electricity for shopping malls, hospitals, factories, and farms in Chad to solve Chad's more work hard on employment issues.