Tanfon Airport Projects 60kw Solar System in Indonesia
The 60KW Hybrid solar system for Miangas Airport, Indonesia was completed installation and testing recently. The solar system provides 24 hours uninterrupted power supply for the controlling center. It was also reported by local media as a successful application of solar power in the Airport.
Mr.Doso is a Chinese businessman from Indonesia. He has traveled many cities in China, and has his own supplier of various products here.
Mr.Doso contacted with us through aliaba quick quotation, and when he contacted us, he was looking for a partner for a government airport bidding , a solar project bidding. It was an island, where pulling wires was difficult and the cost of electricity was very high, so the solar power system is going to be used to power the airport offices.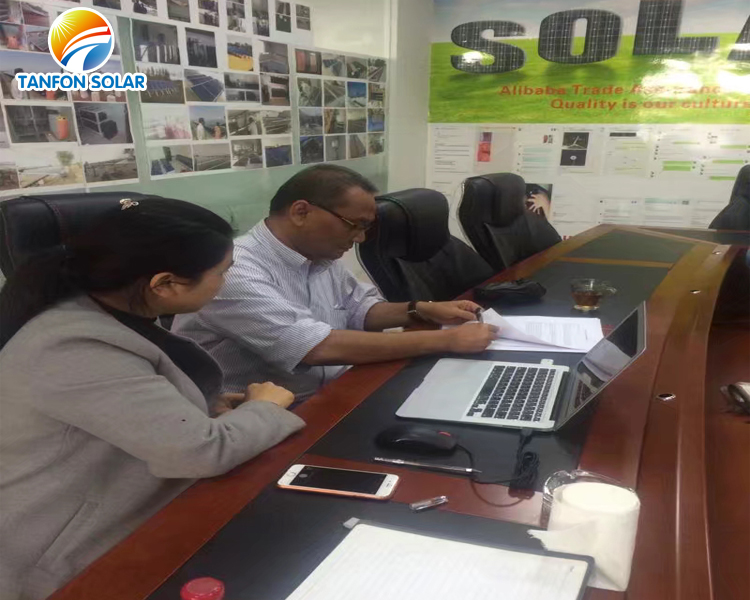 Mr. Doso came to our factory to discuss some details about the project with us. Our engineers participated in our discussion, after know about the power usage of the airport, our engineers came up the solution design. According to the airport load, our engineers proposed to configure three units of 20KW three-phase inverters with 60KW solar panels, forming three sets 20kw solar energy system, and each system work for one office building. Successfully brought up a high efficient design within budget.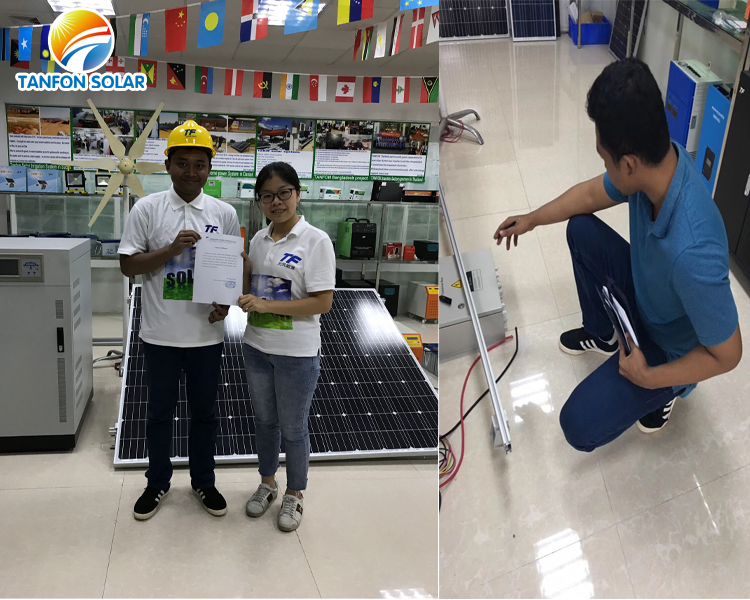 Two months after the program submitted, Mr.Doso's company won the bid.
After 20 days about the 60kw solar power system, 3 sets 20kw complete kits three phase solar system, all the products finished producing, Mr.Doso came to China and visit our factory again, this time he came with his engineer, want to learn about the solar panel system installation and maintenance training. At that day, after training, his engineer passed our company's exam and got the installation certificate.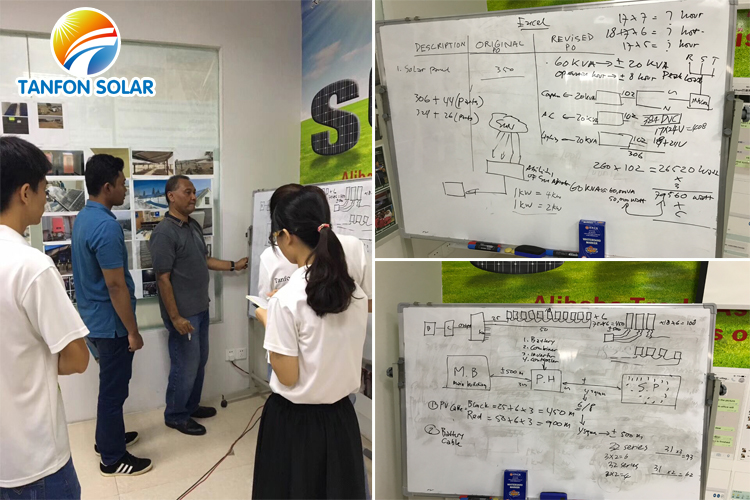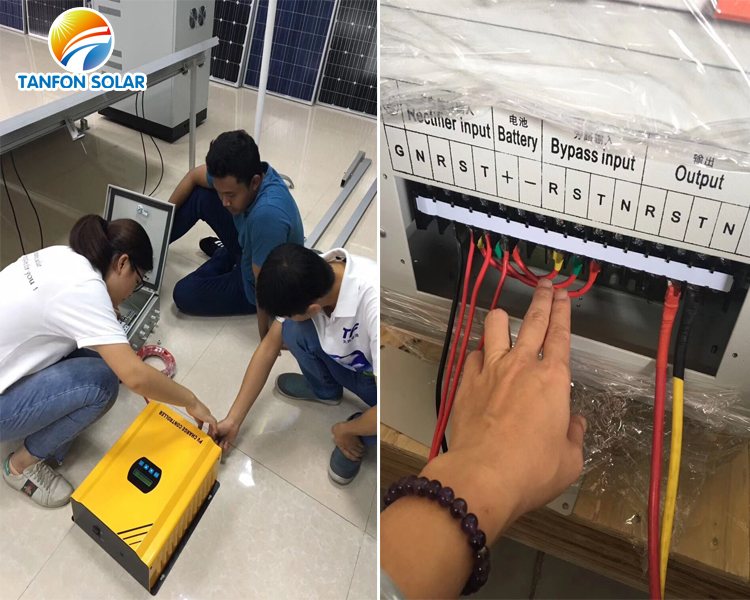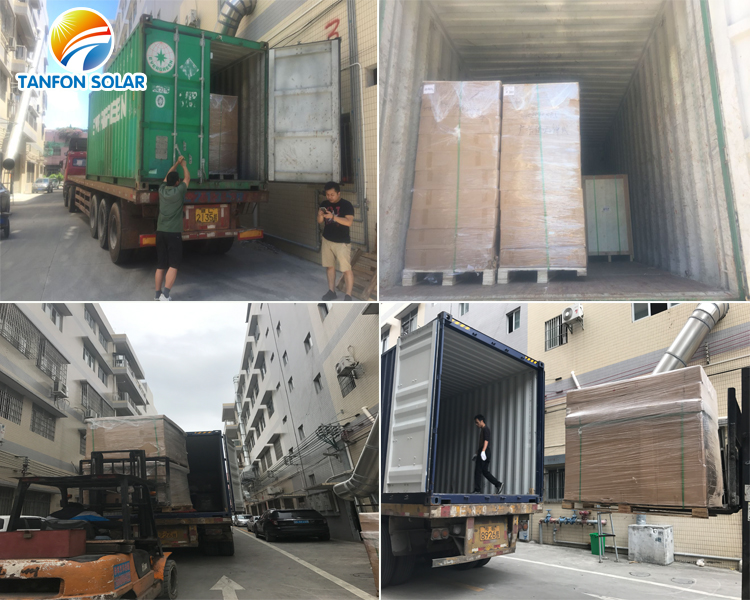 After installation, the entire airport office lights are bright, the systems work all other LED lights, computers, air conditioners, refrigerators and other office appliances.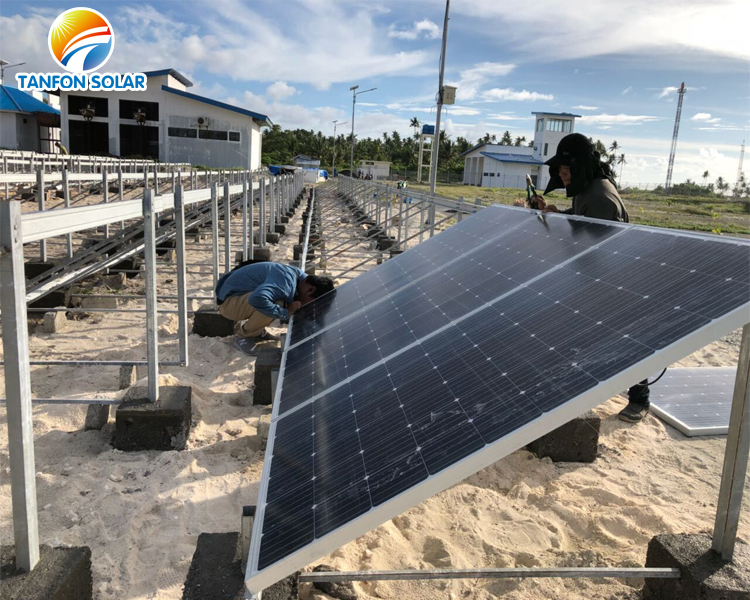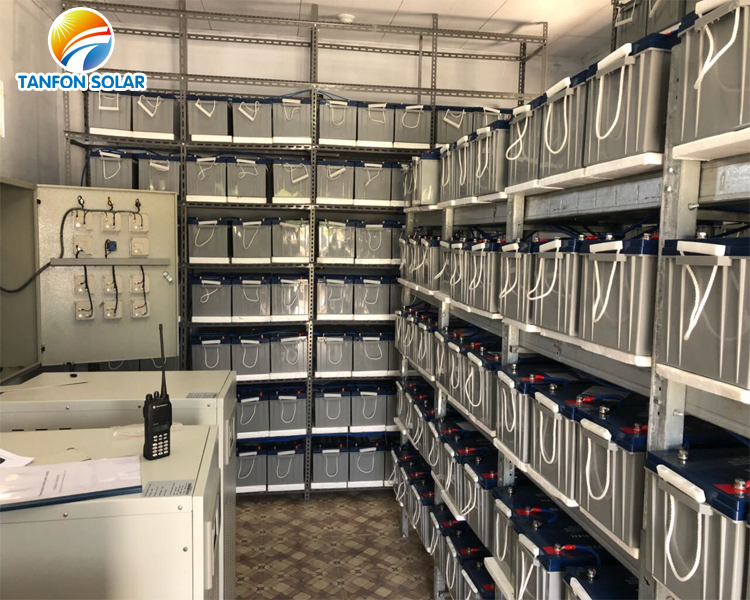 With the first successful cooperation in 2017, Tanfon maintained closer cooperation with Mr.Doso and helped their company win the two more projects, one is solar street light used for 50km highway project, and the other is rural poverty alleviation Project of solar lights.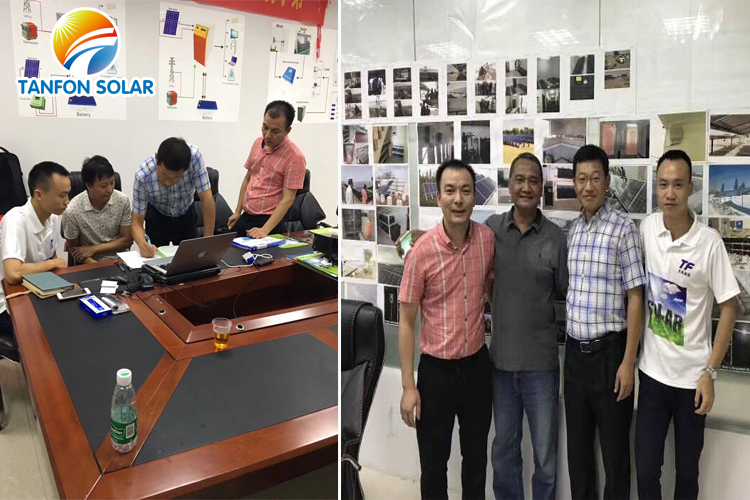 Now Mr.Doso's company with high reputation in local market, their company is growing fast, the installation team also expanded from 5 to 15 persons. Their technicians and our engineers also have close technical exchanges, to create value for customers Tanfon team also very happy.
Tanfon solar services cover almost every area you are involved in, home, school, hospital, market, factory, farm, commercial building, now Airport.
Choose Solar, Choose Green and Clean Earth.