Dubai customers come to the factory to discuss cooperation on 5 sets wind power system projects.(Click to view details)
In October 2019, our engineers went to Dubai to install 5 sets of wind power system.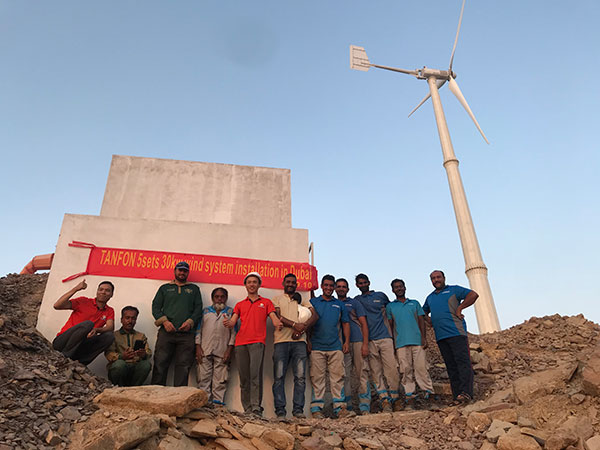 How to install wind power system? please following steps:
1. 15 days before our engineers left for Dubai, the local technicians laid the foundation, adjusted the balance and then put the concrete.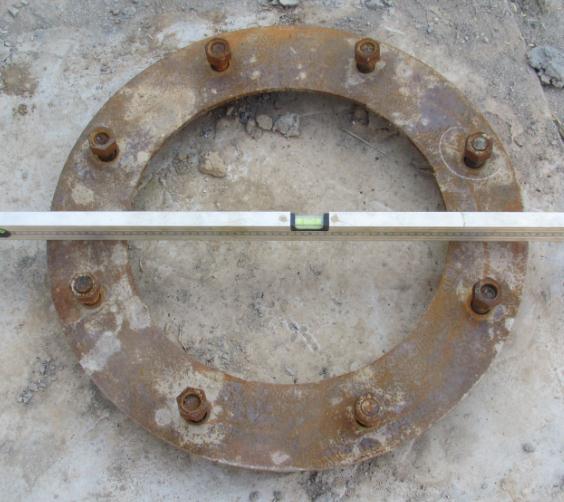 2. Connecting three parts of free stand tower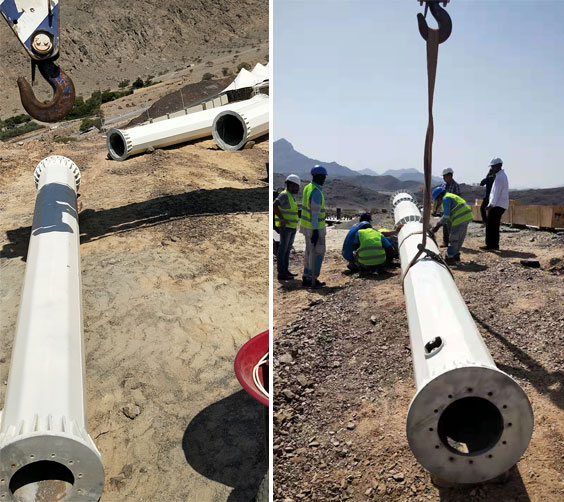 3. Tightening 24 M20 screws. connecting the cable with the brake cable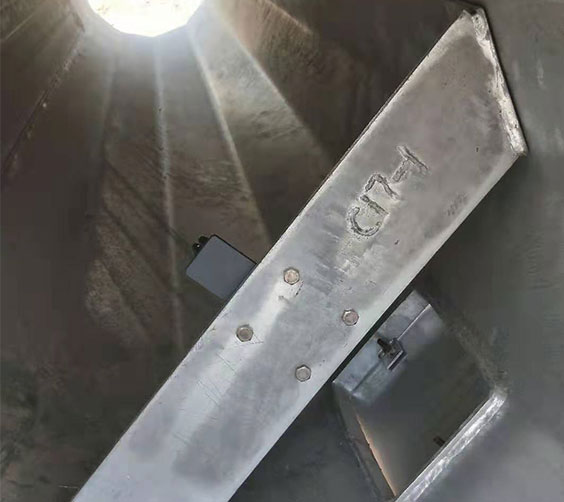 4. Installing motor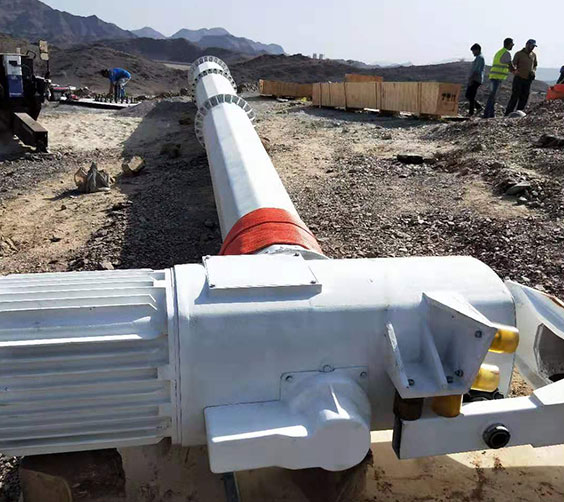 5. Installing tail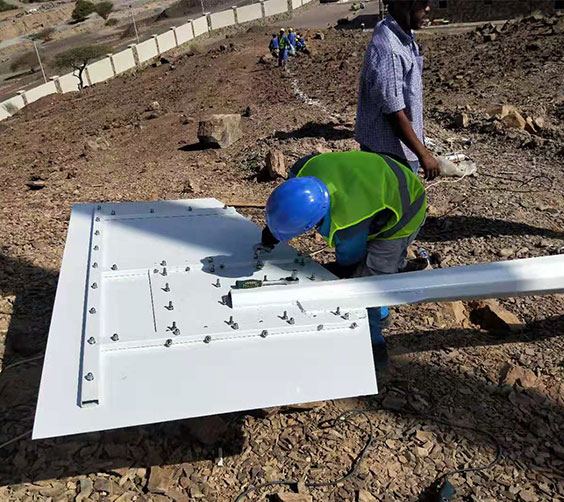 6. Install the blades. Pay attention to the direction of the blades during installation.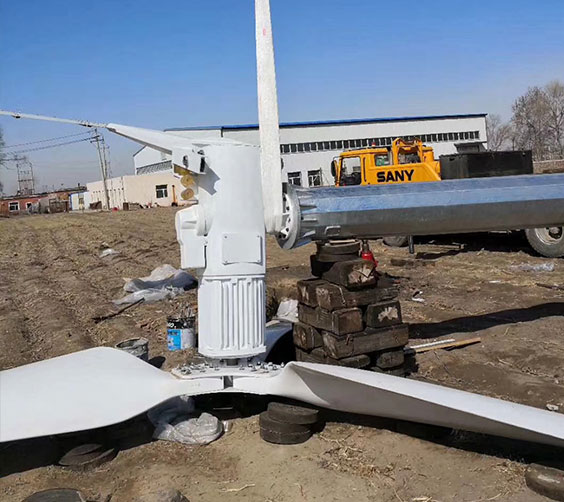 7. Installing the shroud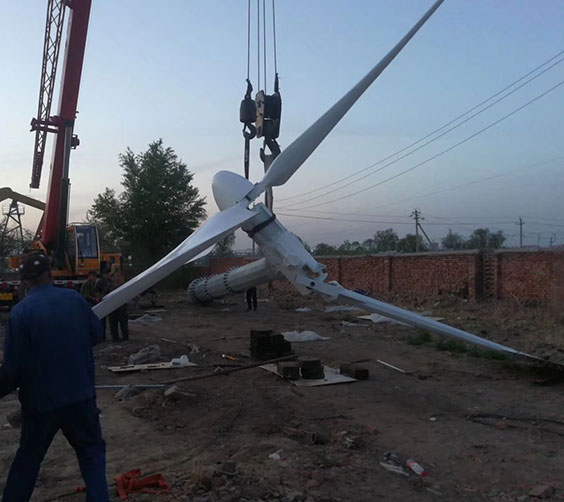 8. Lifting the motor with a crane, put it into the base and lock it.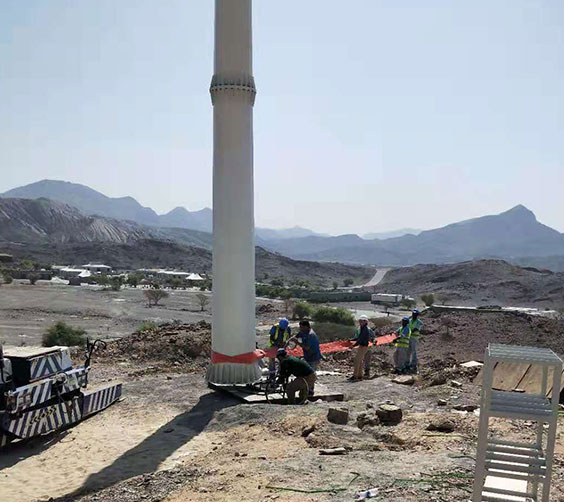 9. Connecting battery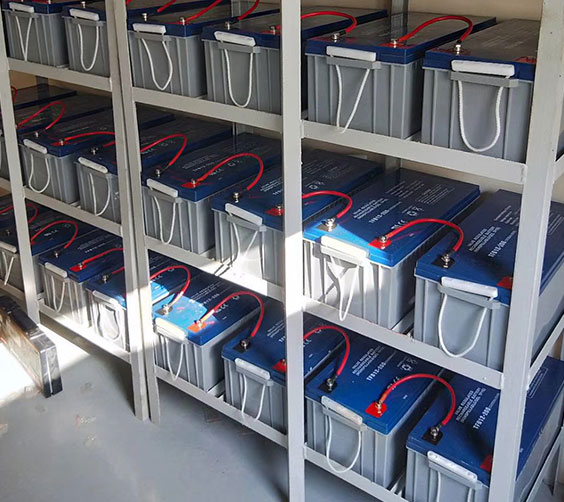 10. Connecting the controller
11. Connecting the dump load box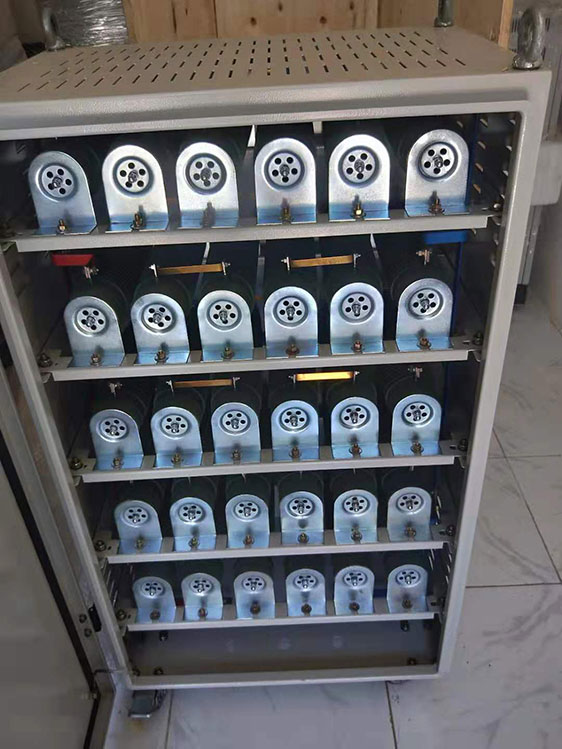 12. Connecting the inverter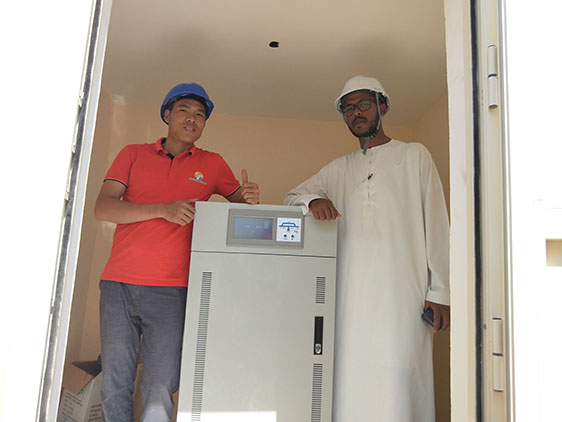 Refer to our professional manual for installation details

Installation tools include:
30kw wind power system installation tools:
Serial Number

Name

Model

Quantity

1

Crane

25 tons

1

2

Installation

workers

4

3

Adjustable wrench

Opening 65

2

4

Firm Wrench

32

2

5

26

6

20

1

7

19

8

18

9

17

10

16

11

14

12

13

13

12

14

10

15

Screwdriver

Cross +

16

--

17

Pliers

8 inches

1

18

Tape

rolls

2

19

Hammer

6LB

1

20

Multimeter

DT830B

1
30kw wind power system parameter:
1pc FD30000W wind generator
1pc WS30000W wind controller
1pc TF30000W IGBT inverter
60pcs 200ah Gel battery
1set 15m guy cable tower
1set battery cable