TANFON Solar is excited to announce its participation in the upcoming Nigerian Energy Exhibition, to be held in September of this year. As a leading solar energy provider in the region, Tanfon Solar is dedicated to promoting sustainable energy solutions that help meet the growing demand for reliable and affordable electricity in Nigeria.

At the exhibition, Tanfon Solar will showcase its latest solar products and technologies, including solar panels, inverters, batteries, and energy storage systems. Visitors will have the opportunity to learn about the benefits of solar energy and how it can help power homes, businesses, and communities in Nigeria.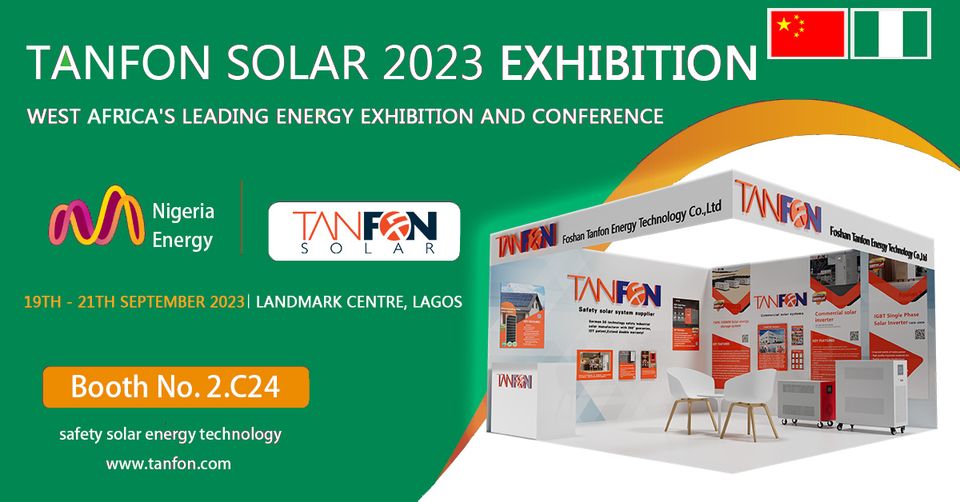 Tanfon Solar's team of experts will be on hand to answer questions and provide advice on the most suitable solar solutions for different energy needs. Whether you're looking to install a small solar system for your home or a large-scale solar power plant for your business, Tanfon Solar has the expertise and experience to help you achieve your goals.

Don't miss this opportunity to discover the latest solar innovations and solutions at the Nigerian Energy Exhibition. Visit Tanfon Solar's booth and learn how you can join the renewable energy revolution in Nigeria.

www.tanfon.com
[email protected]