Welcome to the TANFON lithium battery factory, today I will show you the whole process of our production and management of lithium batteries;
The most important thing is to start with the new A-quality electric core of the raw material. Each of our raw materials has a QR code, and the barcode of the whole machine after production corresponds to the QR code of the internal electric core. All data can be traced, the whole chain Control and control determine the quality control and perfect after-sales service system.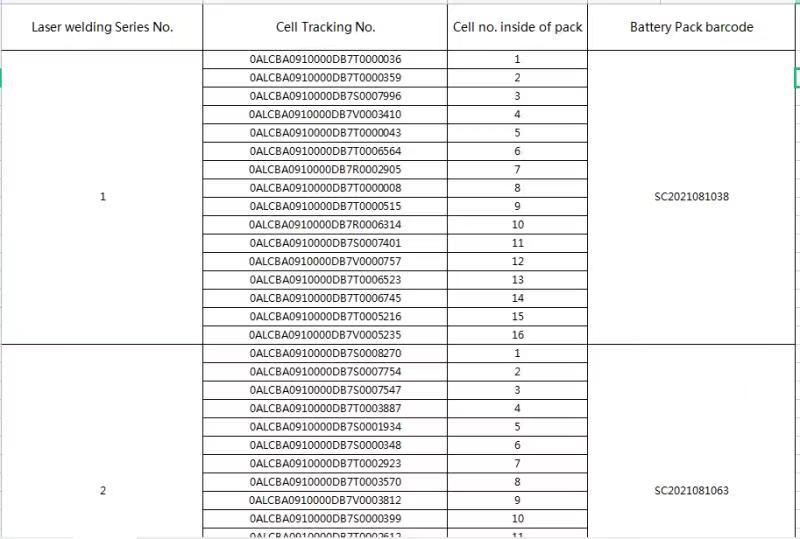 Although the supplier has divided all raw materials into different positions, we will again divide the cores according to the voltage, 2-3MV each. The purpose is to control the consistency of the voltage of the same group of batteries, so that the capacity of the entire group of batteries can be maximized. Consistent voltage can ensure 100% discharge for 3500 cycles and 80% discharge depth for 6000 cycles. The details that affect the life span start from 2-3MV (millivolt).
Battery automatic laser welding technology process
The pure aluminum connecting piece ensures that the metal layers are completely fused together, which can achieve low impedance, no heat, better conductivity, lower heat during conduction, and more safety. The life of the whole machine can reach a longer life from these details.
Test:
The whole process of testing is fully charged and discharged. The battery capacity is measured and the data is correct before the shipment is approved. Strict quality control management allows customers to receive absolutely high-quality batteries.
Packing:
Each shipment of our lithium batteries is inspected by the Chinese Customs at the factory, and a formal dangerous package certificate is issued. All batteries are also 9-category dangerous goods UN34801 dangerous goods packaging cartons.
Each core of our lithium battery has a factory barcode, which is of regular A quality. The barcode of the whole battery corresponds to the QR code of the core inside, and all data can be traced. We have a better quality control process and can provide customers with better after-sales service.
Strict production control and quality control, as well as the final inspection by China Customs, truly bring users a safe, reliable and using confidence's lithium battery products.
If you have any questions about lithium battery,please contact us freely.
Related Producs:
10kw home solar system with battery
20kva solar system with battery